Kwik Trip Adds Several New Aspects to Green Bay Packers Partnership
Get great content like this right in your inbox.
Subscribe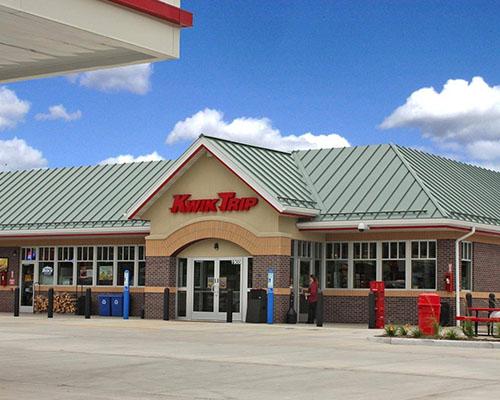 LA CROSSE, Wis. — Kwik Trip Inc. expanded its partnership with the National Football League's Green Bay Packers to include gate sponsorship and hot beverage serving rights at Lambeau Field.
The northwest gate will be known as Kwik Trip Gate and serve as an entry point to the field on gamedays. It will also be a prominent link between the stadium and Titletown, reported Packers.com.
Additionally, Kwik Trip secured serving rights for coffee and hot chocolate, and the convenience store retailer's Café Karuba coffee will become the official coffee of the Green Bay Packers and Lambeau Field.
Café Karuba will be available at Lambeau Field concessions stands and on the stadium's premium levels. It will also be catered at Lambeau Field event.
"We are pleased to build upon and expand our partnership with Kwik Trip, a highly respected Wisconsin organization that shares our commitment to the community and dedication to providing outstanding service," said Packers President and CEO Mark Murphy. "Kwik Trip is a favorite of many in our area, and we are looking forward to working together to continue serving fans, visitors and travelers alike."
As part of the multi-year partnership, Kwik Trip's rewards program, Kwik Rewards, now gives fans opportunities to win exclusive Packers experiences by downloading the program app.
"We are thrilled to expand our partnership with the Green Bay Packers to include our Café Karuba Coffee and Hot Chocolate brand as well as our new Kwik Rewards loyalty platform," said Mark Meisner, Kwik Trip's director of marketing and advertising. "The Packers are an iconic brand with an emotionally super-charged fan base.
Kwik Rewards will provide Packers fans with even in-store savings along with opportunities to win tickets, merchandise, gift cards and Packers gameday experiences throughout the year," he added.
This summer, Kwik Trip will also sponsor the Instant Win Tower at the Lambeau Field Live traveling exhibit as part of the Packers' 100 Seasons celebration. Fans can win prizes on the spot at each Lambeau Field Live location throughout Wisconsin.
La Crosse-based Kwik Trip operates more than 600 c-stores in Wisconsin, Minnesota and Iowa.