08/20/2020
Marathon Petroleum Moves Value Creation Plan Forward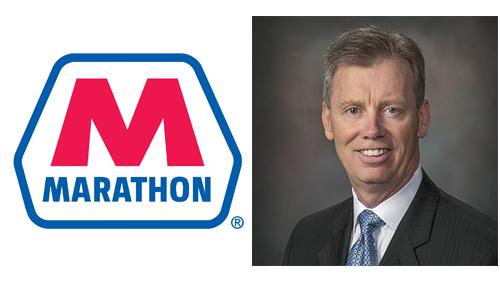 FINDLAY, Ohio — This year has brought some challenges and changes as Marathon Petroleum Corp. (MPC) is pushing forward with its three key areas of strategic focus to create value. 
As Convenience Store News previously reported, MPC is focused on strengthening the competitive position of its portfolio; improving commercial performance; and lowering its cost structure and being "extremely" disciplined in capital allocation. 
"We are making very difficult decisions to increase profitability, create stronger through-cycle earnings, and drive long-term value creation," President and CEO Michael Hennigan said during the company's second-quarter earnings call on Aug. 3. "Despite the very challenging conditions in today's market, we remain committed to those goals and will continue each quarter to update the market as we progress."
Looking at MPC's portfolio, the chief executive said the company needs to be a leader in costs, operating and financial performance metrics, and must make necessary changes to its portfolio to achieve the objectives.
To that end, MPC decided to idle indefinitely its Gallup refinery in Jamestown, N.M., and Martinez refinery in Contra Costa County, Calif. These closures are the result of a tough refining business climate, amplified by the impact of the pandemic, he said.
MPC is evaluating the repurposing of the Martinez refinery to produce renewable diesel. The facility has the ability to provide up to 48,000 barrels per day of renewable diesel.
As for the company's second key area of focus, improving its commercial performance entails leveraging MPC's extensive integrated footprint to make improvements on how it selects and sources raw materials, and how it places its product in the various sales channels and geographic markets.
"Our intent is to keep an eye on what we don't control in terms of the market, but really focus on what we can control against any macro environment," Hennigan said.
MPC is also concentrating on lowering costs in all aspects of its business and being disciplined in every dollar that it spends, the CEO added, while "addressing risk and return to the business without losing focus on safety and reliability."
The company is moving toward meeting its $950-million expense reduction target for 2020, and is on track to lower capital spending by $1.4 billion this year.
Q2 2020 Financial Results
For the second quarter of 2020, MPC reported an adjusted loss per share of $1.33. The adjustment reflects a $1.5-billion pretax lower cost of market inventory benefit, according to Don Templin, executive vice president and chief financial officer.
Net income for the three-month period was $900 million. Adjusted EBITDA was $653 million for the quarter, down approximately $1.2 billion from the first quarter, driven primarily by lower earnings in refining and marketing, Templin noted.
"Lower throughputs and crack spreads in the second quarter due to the substantial demand destruction from the COVID-19 pandemic significantly impacted [refining and marketing] earnings," he said.
Looking specifically at its retail segment, second-quarter EBITDA was $626 million. Fuel volumes were down roughly 25 percent from the previous quarter and down roughly 37 percent year over year as a result of the pandemic's impact on demand.
"Retail margins of nearly 40 cents per gallon helped support relatively stable quarter-over-quarter segment earnings, despite the decline in fuel volumes," Templin explained.
Moving inside the store, MPC saw merchandise sales improve from the first quarter driven by seasonality. "Same-store merchandise sales only decreased 4 percent year over year despite stay-at-home mandates and the significant fuel-demand pressures of the quarter," the CFO reported. "Within merchandise, the declines we experienced across food and soft drinks in the quarter due to lower in-store traffic were largely offset by increased demand for alcohol and cigarettes."
Findlay-based Marathon Petroleum Corp. is an integrated, downstream energy company that operates the nation's largest refining system. Its marketing system includes branded locations across the United States, including Marathon brand retail outlets. Speedway LLC, an MPC subsidiary, owns and operates retail convenience stores across the U.S. MPC also owns the general partner and majority limited partner interest in MPLX LP, a midstream company.