Marathon Remains Focused on Strategic Plan
Get great content like this right in your inbox.
Subscribe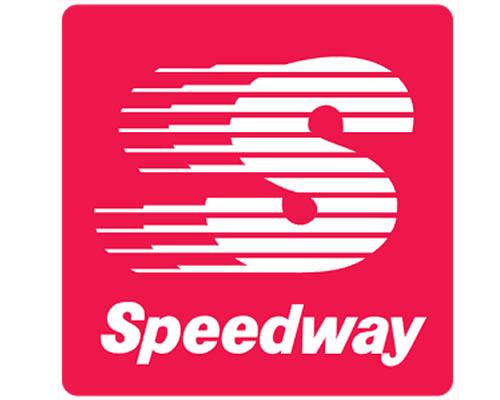 FINDLAY, Ohio — Marathon Petroleum Corp.'s (MPC) strategic plan remains on track, and Speedway LLC remains a part of that plan.
MPC has been "sharply focused on executing our plan," Gary R. Heminger, chairman and CEO, said during the company's third-quarter earnings call Oct. 26.
As part of the strategic actions, a full and thorough review of Speedway LLC was completed. As MPC reported in early September, its board was unanimous in its conclusion that the greatest long-term value for shareholders is optimized with Speedway remaining a fully integrated business of MPC.  
"Having a strong retail business in Speedway is a valuable differentiator for MPC and we see significant opportunities for maximizing value creation at Speedway," Heminger said.
This will be done by continuing to deliver on past organic investment, and through additional investments to grow the business, he added.
According to Heminger, MPC does think about growing the retail network through merger-and-acquisition activity.
"We'll do our homework on such opportunities; we looked at some in the past," he said. "Until we completed our thorough review of Speedway, we really were not going to act on anything, but retail midstream continues to be a very strong focus on our path going forward."
MPC has demonstrated it has the competency to "leapfrog markets" like it did with the acquisition of Hess Corp.'s retail network on the East Coast. "We've been able to integrate the Hess assets very, very well into our system and exceed the synergies we had planned," Heminger explained.
In addition to taking an up-close look at its retail arm, the strategic plan has included an aggressive dropdown strategy, as CSNews Online previously reported. Since the beginning of the year, including the third-quarter dropdown, MPC has attributed assets to MPLX for the combined transaction value of $3.065 billion, resulting in consideration of $1.7 billion in after-tax cash proceeds and 32 million MPLX units.
In total for the year, MPC has returned $2.2 billion to its shareholders, including buybacks and dividends. In addition, the company expects to repurchase at least $550 million in shares in the fourth quarter.
"Looking forward, our strategic plan remains on track," Heminger said.
FINANCIAL RESULTS
MPC reported strong financial and operational performance across the business for the third quarter, with earnings of $903 million, "illustrating the substantial earnings power of our integrated business model," according to Heminger.
On the retail side, Speedway continued to deliver top-tier operational and financial results in the quarter driven by solid light product and merchandise gross margins. This was despite the challenging weather conditions — notably, back-to-back hurricanes that hit the Southeast, noted Don Templin, president of MPC.
Speedway's new joint venture with Pilot Flying J also favorably impacted results in the third quarter, Templin reported. In June 2016, Speedway and Knoxville, Tenn.-based Pilot Flying J formed a joint venture — PFJ Southeast LLC — consisting of 120 travel plazas located primarily in the southeastern United States. Pilot Flying J operates all the locations, which carry either the Pilot or Flying J brands, as CSNews Online previously reported.
"Speedway's performance and its contribution to MPC is further validation of Speedway's importance to our integrated model and its ability to generate substantial returns for our shareholders," Templin said. "We will continue to focus resources and capital to Speedway to drive additional value over the long term."
Overall, Speedway reported $209 million in earnings for the third quarter, equal to the same quarter in 2016, according to Tim Griffith, senior vice president and chief financial officer.