Massachusetts Launches Investigation Into JUUL's Marketing Practices
Get great content like this right in your inbox.
Subscribe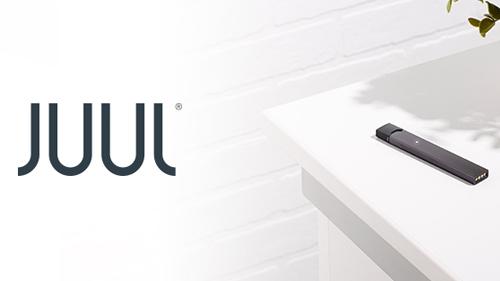 BOSTON — The state attorney general is taking aim at concerns over youth access and use of JUUL vapor products.
Massachusetts Attorney General Maura Healey's office is investigating JUUL Labs Inc. and other online electronic cigarette retailers that sell JUUL and JUUL-compatible products over concerns about the marketing and sale of electronic smoking devices and products to minors.
The attorney general's office also sent cease and desist demands to two online companies that host three websites, Direct Eliquid LLC, which operates directeliquid.com and buyjuul.com, and Eonsmoke LLC, which operates eonsmoke.com, ordering the retailers to stop selling JUUL and other electronic smoking products in Massachusetts without an adequate age verification system as required by state regulations.
An age verification system was part of regulations Healey instituted in 2015.
According to Healey, her office is trying to determine if all the companies are violating state laws and regulations, including the Massachusetts consumer protection statute and the state's e-cigarette regulations, by failing to prevent minors from purchasing their products.
"Just when teen cigarette use has hit a record low, juuling and vaping have become an epidemic in our schools with products that seem targeted to get young people hooked on nicotine," said Healey. "I am investigating JUUL and online sellers of their products to keep these highly addictive products out of the hands of children."
The investigation will examine JUUL's efforts to audit its own website and other online retailers that sell its products to see how effective they are at preventing minors from accessing JUUL or JUUL compatible products.
It will also explore what JUUL does to stop online retailers that fail to verify a purchaser's age and prevent minors from purchasing its products or those that are compatible or similar.
As a part of the investigation, the AG's Office reached out to JUUL regarding:
The number of individuals under the age of 21 who use JUUL or similar products;

JUUL's efforts to monitor the effectiveness of its online age verification system for purchasing JUUL products;

Whether and how JUUL monitors websites that sell JUUL products or JUUL compatible and similar products;

Any requirements that JUUL imposes on retailers affiliated with JUUL to have an age verification system and the signature of a person aged 21 years or older to deliver products; and

Information about an "educational" program that JUUL marketed to Massachusetts schools.
JUUL's Response
Following Healey's announcement of the investigation, JUUL said it welcomes the opportunity to work with the attorney general's office and has a similar commitment to keeping its products out of the hands of underage users.
"We utilize stringent online tools to block attempts by those under the age of 21 from purchasing our products, including unique ID match and age verification technology," said Matt David, JUUL Labs chief communications officer.
"Furthermore, we have never marketed to anyone underage. In fact, we have done very little marketing relative to our growth," he said, adding that like other technology startups, JUUL's growth is driven by the product not marketing.
According to David, the San Francisco-based company wants "to partner and engage with policymakers, lawmakers, educators and parents to combat underage use. We stand committed to working with those who want to keep JUUL out of the hands of young people."
He explained the company's efforts include:
Pledging $30 million over the next three years to independent research, youth and parent education and community engagement. JUUL is working closely with Iowa Attorney General Tom Miller and the group he assembled consisting of public health officials and tobacco control experts.

Using unique ID match and age verification technology on its ecommerce platform to ensure minors are not able to access and purchase its products online.

Marketing products responsibly, following strict guidelines to have material directed toward adult smokers and not to youth audiences.

Supporting effective legislation and regulation to prevent the purchase and use of its products by minors.

Setting reseller terms that include monitoring and penalties for noncompliance with underage restrictions.

Packaging that will include a prominent nicotine label and the additional statement, "The alternative for adult smokers."

Collaborating upon request with school districts and law enforcement on local youth prevention initiatives.

Conducting random compliance checks of independent retail stores using a secret shopping program, evaluating hundreds of locations every month.

Monitoring the internet and processing thousands of enforcement actions per month.
This past spring JUUL was one of several companies that drew the attention of the Food and Drug Administration, which unveiled its enforcement approach for marketing vapor products.
The first step was a large-scale, undercover nationwide blitz crackdown on the sale of e-cigarettes, specifically JUUL products, to minors at both brick-and-mortar and online retailers, as Convenience Store News previously reported.