McDonald's to Aggressively Roll Out Kiosk & Mobile Order Technology
Get great content like this right in your inbox.
Subscribe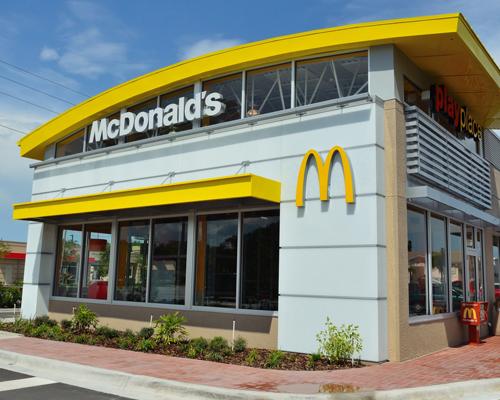 OAK BROOK, Ill. — McDonald's Corp. is adding self-service order kiosks, mobile order capabilities and table service to more restaurants as it works to evolve with its customers.
"What we're finding is when people dwell more, they select more," CEO Steve Easterbrook told CNBC on "Squawk on the Street" on June 4. "There's a little bit of an average check boost."
Plans call for the quick-service restaurant (QSR) company to upgrade 1,000 stores with technology enhancements every quarter for the next eight to nine quarters.
"If you think about only two years ago, if you were a customer, there were two ways you can get served at McDonald's," Easterbrook said. "You walked to the front counter and line up and take your drink and find a table, or you go through the drive-thru.
"We're introducing many options. They can order through mobile, they can come curbside and we'll run it out as well, as the existing traditional ways. You can pay in different ways and customize your food in different ways. I think we're trying to add more choice and variety," he said on the news program.
Self-service order kiosks, as well as mobile ordering, have already rolled out on the international scene. McDonald's restaurants in Canada, Australia and the United Kingdom are fully integrated; locations in France and Germany are almost completely integrated, according to CNBC.
"The U.S. is a little bit behind," Easterbrook added.
The QSR chain is also testing delivery in the United States. McDonald's already has a large delivery presence in Asia, which accounts for 10 percent of sales in that market. It is currently testing several delivery models, both in-house and via third-party providers, in the U.S.
As Convenience Store News previously reported, McDonald's was poised to offer delivery at more than 3,500 U.S. restaurants by the end of June 2017.