McLane Debuts New Food Offering at 2018 National Trade Show
Get great content like this right in your inbox.
Subscribe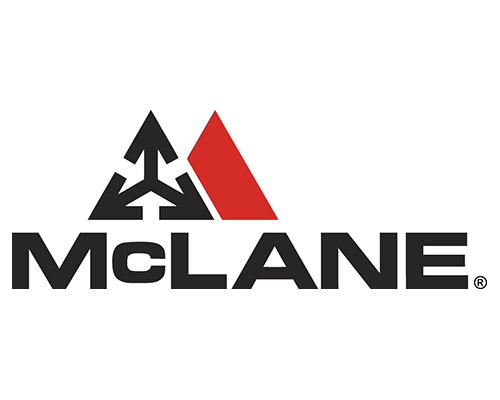 ORLANDO, Fla. — McLane Co. Inc. debuted a new proprietary pizza brand, Fly Guys Pizza, at its 2018 National Trade Show, taking place this week in Orlando.
Launched through the company's private label subsidiary, Consumer Value Products, and in coordination with its foodservice at retail program McLane Kitchen, Fly Guys Pizza can be sold hot and fresh by the slice, or sold frozen for customers to take home and bake.
Three varieties of pizza are available: Pepperoni, Five-Meat and Breakfast, which was chosen due to consumer interest and strength of the daypart. Each 12-inch pizza is made using premium toppings on a self-rising crust and can be baked in less than 15 minutes.
Fly Guys Pizza branded packaging includes boxes and slice trays; equipment such as pizza ovens, serving utensils and racks; and signage in the form of posters, banners and menuboards.
"We are thrilled to enter the most talked-about category in convenience with the Fly Guys Pizza program," said Teresa Voelter, general manager of Consumer Value Products at McLane. "With retail and foodservice options, our customers will be enthusiastic about the program and its benefits to help drive their sales."
More pizza varieties and additional topping options may be added to the line in the future, a McLane spokesman told Convenience Store News at the show. The company's primary focus for the Fly Guys Pizza launch is quality and consistency for retailers.
Brand Partnerships
The McLane Kitchen booth at the trade show also featured multiple partnerships with suppliers.
General Mills' Totino's Pizza Rolls brand, long a frozen staple in both supermarkets and c-stores, is now available in a new heat-and-eat box. Customers can buy the rolls hot inside the store and use the box as a snack tray after tearing off the perforated top lid.
Additionally, McLane now offers General Mills' Pillsbury Stuffed Waffle, which was previously exclusive to 7-Eleven Inc.
McLane is also partnering with Tyson Foods to offer a one-stop chicken program under the Tyson Red Label, which features 100 percent chicken breast meat. The program features Golden Crispy, Homestyle and Hot 'n Spicy breading on chicken tenders, strips and wings. The product is portion controlled for cost control and designed to require minimal preparation and labor.
The 2018 McLane National Trade Show kicked off Sept. 5 and concludes today at Rosen Shingle Creek Hotel.
Temple, Texas-based McLane is one of the largest supply chain service providers in the United States, offering grocery and foodservice supply chain solutions for convenience stores, mass merchants, drugstores and chain restaurants.