Meet 2018 Future Leader in Convenience: Kim Scully
Get great content like this right in your inbox.
Subscribe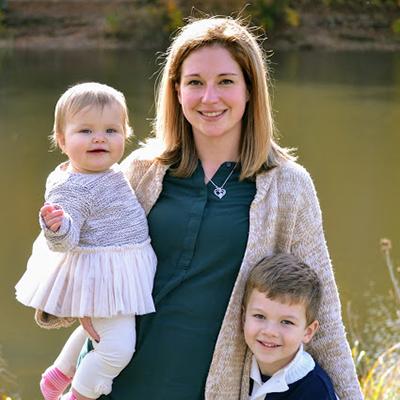 WHITEHOUSE STATION, N.J. — With the intent of becoming a teacher, Kim Scully graduated from Penn State University in State College, Pa., with a bachelor's degree in elementary education. However, in 2009, the market crash left few job opportunities, so she started working part-time as a substitute teacher and looked for another part-time job to help pay her bills while waiting for a full-time teaching position to become available.
She took an entry-level job at QuickChek Corp., where she worked 10 hours per week in the store manning the checkout or making sandwiches. Soon, she found herself picking up more hours and staying late when her manager asked. Before she knew it, she was working full-time at the store.  
"I thought, 'If I'm going to make this a full-time thing, I don't want to be entry level anymore,' so I got into foodservice, working as an assistant foodservice leader."
From there, she became the store's tobacco manager, working with the category's vendors. She was thinking her next move might be to assistant store leader, where she could eventually move up to store leader and take over her own store, but then a new opportunity popped up.
"A position in human resources opened up, so I interviewed for it and got the job," she explained. "I started doing a little bit of everything and was involved in training and benefits, and in the Affordable Healthcare Act, including revamping how we tracked employee hours."
While working in benefits, Scully received the QuickChek Team Member of the Quarter award and ultimately Team Member of the Year award.
Working with the Affordable Healthcare Act is one of the projects she is most proud of. The initiative included helping store leaders realize the importance of having employees labeled correctly for their hours worked. The process required a lot of training and reaching out to store leaders to make the process easy for them.
For the past two years, Scully has been in a recruiting role. In January of this year, the company broke out recruiting as a separate unit from training. Scully, 31, was asked to lead the team as leader of operational recruiting and staffing. In her new role, she continues to improve the way QuickChek hires and onboards team members.
"I work as a liaison with our operations team, diving into our turnover rate. We've had a goal for the last two years of 50 percent turnover, and we are on target to make it this year, which for convenience is unheard of," she noted. "Next year, we have a pretty aggressive goal of reducing [turnover] to 40 percent."
Moving Forward
Now that she has been working in human resources for a while, Scully realizes this is where she wants to stay, and maybe even get more involved with training in the future. She enjoys interacting with the store teams and is often in the field working directly with store leaders in her current role.
"I feel like I am more connected with the field, which is really the heart of our company because they are the ones that keep us going and deal with the biggest issues — and they do it every day," she said. "Being able to work with them hand-in-hand is what I love the most."
She also loves the work she does because each day is always different, growing and moving. She credits QuickChek for helping her advance in her career so quickly through leadership and coaching, including its official coaching and mentorship program.
"If I were in any other convenience store company, I don't think I would have stayed as long as I have with QuickChek, just based on the core values, along with the leadership and coaching," she said. "Every single leader I've had always coached me and helped me grow, encouraging me to learn more and branch out."
Her advice to other up-and-comers is to remain flexible. She says she had no idea when she was making coffee nine years ago that she would be doing the work she is today, so it's important to be able to change and do so quickly.
"There are so many aspects of the job that can change or go in a different direction, and you need to be ready," she said. "Plan as much as you can, but be ready for change at any minute."