Meet Future Leader in Convenience: Mike Gallagher
Get great content like this right in your inbox.
Subscribe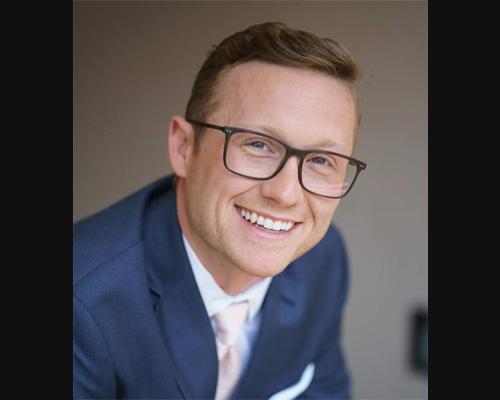 IRVING, Texas — After working in various positions within the wireless industry, Mike Gallagher joined the convenience store industry as a corporate store manager for 7-Eleven in Chicago. He gained an understanding of the day-to-day operations and obstacles that 7-Eleven franchisees face and, a year and a half later, was promoted to field consultant and relocated to the San Francisco Bay Area. In this position, he consulted with various franchisees to help them improve operations and maximize profitability, and oversaw the zone's community relations on a volunteer basis. 
"During this time, I spent a considerable amount of time with schools, police and fire departments, and other public organizations across the Bay Area to improve community relations for 7-Eleven and the convenience store industry as a whole," Gallagher recalled. 
He was recognized with a public service award from the Alameda County Deputy Sheriff's Activity League for contributions toward its boxing and soccer programs, and was also awarded a Medal of Commendation by Alameda County Sheriff Gregory Ahern for public service. 
Gallagher also earned several awards from 7-Eleven, including the 2018 Merchandising and Marketing Demand Chain Leadership Award, the 2018 Heart Walk Team Captain Award, the 2016 Coin of Excellence Award, and the 2015 Field Consultant of the Year Award. 
7-Eleven promoted Gallagher again in 2018; he relocated to the chain's headquarters in Irving, Texas, to work in merchandising on the Alternative Retail Formats Team where he helped expand the company's presence outside the physical stores. He also established an Office Coffee program, helping expand the chain's reach and improve the consumer perception of 7-Eleven coffee. 
Gallagher's most recent promotion occurred this past March, when he took on leading the company's cold and frozen proprietary beverage strategy. He is responsible for expanding the programs and enhancing the customer experience, including the refresh of the Slurpee brand and image for 7/11 day. He is in charge of both strategic and financial oversight nationally for fountain beverages, Slurpee, iced coffee and iced tea, and all cold beverage assortment decisions go through him. 
Today, Gallagher is focused on developing and implementing strategic merchandising initiatives, such as roles and intents of the cold and frozen proprietary beverage categories, segmentation, and vendor and product specific strategies. He not only manages and communicates the sales plan and promotional strategy, but also ensures marketing and signage is developed to support the vision of the category.