Mega Millions Fever Means Traffic Boost for C-stores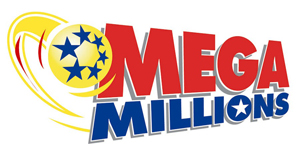 NEW YORK -- Lottery fever is spreading across the country and convenience stores may turn out to be the real winners.
Tonight's drawing of the $640-million Mega Millions jackpot has caused quite a frenzy as hopefuls with a dollar in their pocket and dollar signs in their eyes flock to retail outlets everywhere -- even outside the 50 states -- to try their luck at the world-record jackpot. Mega Millions is available in 42 states, Washington, D.C., and the U.S. Virgin Islands.
A quick Google search finds that c-stores are reaping the benefits.
"The lottery traffic is up in a lot of stores," James Calvin, president of the New York Association of Convenience Stores, told the Democrat and Chronicle newspaper. "Convenience stores survive on foot traffic [and] whatever brings people through the door is going to be a plus."
He noted, though, that while big payouts increase the number of customers coming through the door, the uptick in lottery traffic does have a downside. Smaller stores dealing with long lottery lines may lose customers not playing who don't want to wait in line.
In addition, stores typically make little profit on lottery tickets, Calvin told the news outlet.
New York convenience stores are not alone. C-stores in west Texas were bracing for the last-minute rush to buy Mega Millions tickets. Mr. T's Market in Midland, Texas, reported that approximately 90 percent of its customers on Thursday bought a ticket. One customer even prepaid the Taing family -- the owners of the business -- to buy five tickets for him every hour on Thursday in hopes of getting lucky, according to MyWestTexas.com.
"Mom-and-pop shops like ours really benefit from this," said Terry Taing, operator of the family-owned store. "If you hit here, the money stays local."
Not every customer, though, will have to pay for a ticket. The Hoosier Lottery was giving away tickets from 6 a.m. to 8 a.m. Friday morning outside the KB Express Mart in South Bend, Ind. And in New Orleans, The Messenger from the Progressive Auto Insurance ads was randomly giving away 1,937 Mega Millions tickets, according to media reports.
The Messenger purchased the tickets -- a nod to the year the company was founded (1937) -- at Esplanade Discount One on W. Esplanade Avenue in New Orleans.
"I've never sold so many lottery tickets at one time," said Shobha Movva, the store's owner. "And when he said he was giving them all away, I thought he was crazy. He just told me he's 'saving it forward.' And I guess we could all use a little bit of savings."
Tonight's drawing marks the largest in Mega Millions' nearly 16-year history. The second-largest jackpot was $390 million on March 6, 2007. Two winning tickets for that jackpot were sold in Georgia and New Jersey.