Milwaukee Area CITGO Stations Support Toys for Tots Donations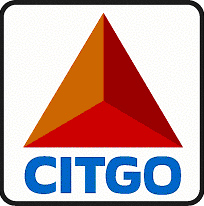 MILWAUKEE -- Forty-four CITGO gas stations across southeastern Wisconsin are joining together this holiday season to light up the lives of children in need. In partnership with local radio station FM 106.1, participating CITGO stations will be collecting toys from Nov. 22 to Dec. 12 in support of Toys for Tots, the company reported.

Individuals from across the community are invited to drop off new, unwrapped toys at participating CITGO locations to help make the holidays brighter for thousands of local children.

"The ongoing support of children and families in Wisconsin each holiday season is just one of the many ways in which local CITGO marketers and retailers fuel good in the communities they serve," said Gustavo Velasquez with CITGO Petroleum Corp. "Now more than ever it is important that local businesses lead the way in support of those in need. We are especially proud of our Milwaukee area CITGO retailers and the good work they do to make a difference in the lives of others. We invite everyone to do what they can to support local families this winter."

Continuing its seven year partnership, southeastern Wisconsin CITGO marketers and retailers, local radio station FM 106.1 and the United States Marine Corps Reserve will collect new toys and games to raise cheer for needy children across the community, the company reported.

"This is the perfect opportunity to assist families in need and help them find joy this holiday season," said Dan Besch, brand, wholesale operations and marketing manager with Garrow Oil Co. "As a local business based in Wisconsin for more than 38 years, we are always looking for ways to support our neighbors. We hope that all of our customers will dig deep into their pocketbooks and hearts to spread the excitement of a new toy or game for a local child, who might otherwise go without. It is vital that we rally to help support our community, one child at a time."