More Consumers to Show Their Love With Candy This Valentine's Day
Get great content like this right in your inbox.
Subscribe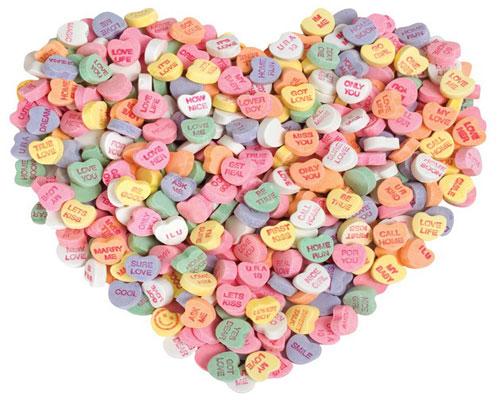 NATIONAL REPORT — If U.S. consumers had to put a price tag on their affections this Valentine's Day, it would equate to an average of $143.56, according to the National Retail Federation (NRF) and Prosper Insights & Analytics.
With 55 percent of the population celebrating this year, spending will increase from last year's $136.57. In total, spending is expected to reach $19.6 billion, up from $18.2 billion in 2017. The numbers are the second-highest in the survey's 15-year history, topped only by the record $146.84 and $19.7 billion seen in 2016, according to NRF.
"Americans are looking forward to pampering and indulging their loved ones with flowers, candy, dinner and all of the other Valentine's Day stops," NRF President and CEO Matthew Shay said. "With the holidays behind them and the winter months dragging along, consumers are looking for something to celebrate this time of year."
On average, this year's survey found that consumers plan to spend:
$88.98 on their significant other/spouse ($12.1 billion total);

$25.29 on other family members such as children or parents ($3.5 billion total);

$7.26 on children's classmates/teachers ($991 million total);

$7.19 on friends ($982 million total);

$5.50 on pets ($751 million total); and

$4.79 on co-workers ($654 million total).
According to NRF, this year's biggest spenders will be those ages 25-34 at an average of $202.76.
When it comes to what gifts consumers plan to spend money on, 19 percent will spend $4.7 billion on jewelry; 35 percent will spend $3.7 billion on an evening out; 36 percent will spend $2 billion on flowers; 17 percent will spend $1.9 billion on clothing; 15 percent will spend $1.5 billion on gift cards/gift certificates; and 46 percent will spend $894 million on greeting cards. More consumers plan on purchasing candy this year, with 55 percent (up from 50 percent in 2017) saying they will give gifts of candy for a total of $1.8 billion.
"Gifts of experience," such as tickets to a concert or sporting event, continue to be popular, sought by 42 percent of consumers. However, only 24 percent plan to give one. Those ages 25-34 are the most likely to give such a gift at 41 percent.
When making their Valentine's Day purchases, 35 percent of consumers will shop at department stores, while 32 percent will shop discount stores; 29 percent will utilize online shopping; 19 percent will visit specialty stores; 17 percent will make a trip to the florist; and 14 will shop locally.
Even those foregoing Valentine's Day festivities won't be left out: more than a quarter (27 percent) of consumers who are not observing the holiday have an alternative in mind such as treating themselves in some way, or getting together with family and friends. 
"Valentine's Day has become a holiday consumers take advantage of not only to spoil their loved ones but themselves," Prosper Insights & Analytics Executive Vice President of Strategy Phil Rist said. "Shoppers should look out for deals on everything from candy to date-night dinner packages in the coming days, leaving plenty of options for those looking to make the occasion truly special."
The NRF and Prosper Insights & Analytics survey was conducted Jan. 3-10, polling 7,277 consumers about their Valentine's Day plans.
Striking a Sweet Tooth
In terms of dollar sales, Valentine's Day is the third biggest holiday/season for the $22 billion U.S. chocolate candy industry, according to Packaged Facts' recent report, U.S. Food Market Outlook 2018.
The market research firm estimates that holiday/seasonal chocolates account for 24 percent of all sales in the U.S. chocolate candy market. Valentine's Day trails only Easter and Christmas in terms of market share, and scares up a victory over Halloween, which came in fourth.
"In America, the chocolate market enjoys incredible mass appeal, attracting everyone from high-end chocolate connoisseurs to the proverbial kids in a candy store to the amorous crowd purchasing sweets for their sweethearts or even themselves during Valentine's Day," stated David Sprinkle, research director for Packaged Facts.
Packaged Facts' U.S. Food Market Outlook 2018 covers 14 food categories: cereal, chocolate candy, cookies, fresh bread, fresh packaged salads, frozen dinners/entrees, frozen pizza, ice cream/frozen novelties, meal/snack bars, meat/poultry, natural & specialty cheese, salty snacks, soup and yogurt.
Additional information on the report can be found here.