Murphy USA CEO Assesses Store Growth & the Competitive Landscape
Get great content like this right in your inbox.
Subscribe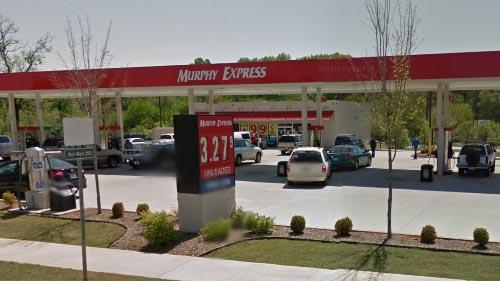 EL DORADO, Ark. — With the summer driving season right around the corner, Murphy USA Inc. is taking steps to open several locations that are currently being remodeled.
In the first quarter, Murphy USA opened two new stores, ending the quarter with 1,448 stores — 1,158 Murphy USA sites and 290 Murphy Express sites. Construction is underway at 22 locations, including 12 raze-and-rebuild kiosks that will return to operation as 1,220-square-foot convenience stores.
"As that program gets wrapped up, they will get them opened, and then we will start the second tranche of raze-and-rebuilds and new builds that tend to open more in that late October, November — and some slip into December — timeframe," President and CEO Andrew Clyde explained during the company's first-quarter earnings call held May 2. "That's kind of the two-pronged window."
According to the chief executive, the retailer tries to minimize store openings during June, July and August.
"That's our busiest time period, that 100 days of summer and the driving season. We want everyone all hands on deck focused on that," he said. "So, the most stores we can get open, especially the raze-and-rebuilds, to benefit from the summer program, we want to do that, and then get the other raze-and-rebuilds and new stores started so that they can open by the November time period."
Competitive Landscape
Looking at the competitive landscape, Clyde noted that the retailer is starting to see the pressure from new store additions relax a bit.
"I think those new additions have diminished and, as we noted before as well, once new competitors come in and establish their position, they typically act very rationally once that position has been established," he said. "So, if you see fewer new additions, then you ultimately get back to a position where you've got more rationale behavior in the marketplace."
On the other hand, Walmart's continued investment in pickup services at its stores — and the success it's having with rolling out in-store pickup towers — is a benefit for Murphy USA locations. The majority of Murphy USA's sites are located in close proximity to Walmart stores. 
"We noted from the 100,000 customer intercepts we did a few years ago, 50 percent of our customers are coming to or from a trip to Walmart," Clyde said. "These trips to Walmart may look different than they did five years ago, but they are still trips to Walmart and they're passing by our store."
With that in mind, Murphy USA wants to get more out of those customers, whether it is through its new loyalty program that's being developed, refreshed stores or better offers.
"I'm not seeing any negative effect from that, and as more and more people move online — in many of our markets, that online model is going to be Walmart.com — and picking up at their stores, there's a high likelihood that means a trip to our stores," he added.
As for Walmart's push into the electric vehicle charging arena, Clyde said, "I'm still waiting to see my first electric vehicle at a Walmart parking lot and I know I haven't been to all of them, but I don't expect that to create a lot of overlap."
Murphy USA continues to update its view on electric vehicles and all the other factors that impact fuel demand.
"When we compare where we are sitting today vs. a year ago, when we provided some insights on long-range demand, the factors are more bullish than they were a year ago, whether it relates to the economy and its impact on vehicle miles traveled, whether it's the relaxation of the CAFE [Corporate Average Fuel Economy] standards by the current administration, whether it's the challenges of electric vehicle manufacturers, the loss of subsidies in some states, etc.," Clyde said.
Meanwhile, El Dorado-based Murphy USA does not feel competitive heat from quick-service restaurants (QSRs) because it is not in the foodservice business. The CEO said the retailer would be "downbeat" if it had invested millions of dollars in foodservice in the past few years given the stepped-up pressure from QSRs.
"We invested our money in productivity improvements, rebuilding our older stores at the end of their usefulness, and building technology and capabilities to allow us to scale and grow our business," the chief executive said.