Murphy USA Finishes 2017 Strong, Looks Ahead to Growth
Get great content like this right in your inbox.
Subscribe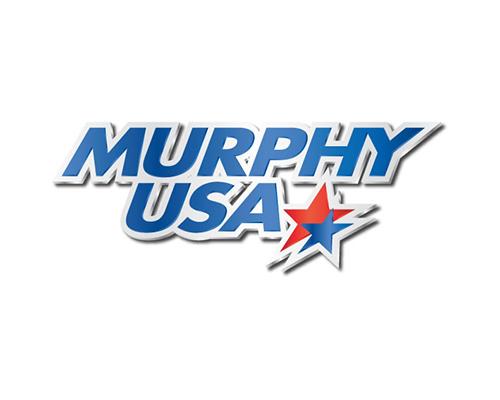 EL DORADO, Ark. — Following a challenging third quarter, Murphy USA Inc. closed out 2017 with a strong comeback, executives reported during the company's Feb. 1 earnings call.
"Our business model remains very resilient," Murphy USA CEO Andrew Clyde said, citing challenges such as continued headwinds, macroeconomic challenges, and regulatory uncertainty. The company also coped with lingering aftereffects of hurricanes Harvey and Irma, which caused multi-day closures of as many as 80 stores during Q3 2017, as Convenience Store News reported.
Murphy USA's net income for the fourth quarter of 2017 was $124.8 million, compared to $43.8 million during the fourth quarter of 2016. For the full year, net income was $245.3 million, up from $221.5 million in 2016.
The retailer's results were bolstered by an estimated deferred tax benefit of $89 million as a result of December 2017's Tax Cuts and Jobs Act, which increased net income. The company expects to see continued tangible benefits from the act in 2018.
Clyde noted that while Murphy USA revised its guidance earlier in 2017, the company's full-year results were within the original guidance range for adjusted EBITDA.
"This business will always be subject to headwinds and regulatory uncertainty, but we have built a strategy that can perform around a variety of environments," he said.
Total merchandise sales reached $595.6 million in Q4 2017, up from $588.4 million in Q4 2016, due to yearlong initiatives that optimized Murphy's offering and centered on key categories.
Tobacco, in particular, showed strong customer engagement during the latest quarter based on a promotion that generated an "impressive" response rate and boosted same-store margins. This served as a positive indicator of what a wider Murphy USA loyalty offer could generate, according to the retailer.
The company is seeing balanced and sustainable growth in all categories and stores, executives reported.
The fuel category, however, is showing some weakness. Total retail fuel gallons fell 2.6 percent across Murphy USA's network for the latest quarter, while average per-store, per-month volumes declined 5.9 percent compared to one year prior.
While some competitive pressures will diminish, the company expects to see lower fuel volume sold due to a highly saturated and competitive market.
To optimize its competitive advantages, Murphy USA is actively focusing on quality over quantity in new store activity. During the fourth quarter of 2017, the company opened 23 new stores, along with four raze-and-rebuild locations. For the full year, it opened 45 new stores and 21 raze-and-rebuild locations. Murphy's year-end store count was 1,446 locations.
2018 Outlook
2018 will be a transitional year for Murphy USA, as the company plans to focus on its strongest markets in which to pursue growth.
New stores may or may not be close to Walmart stores, as the majority of Murphy USA's sites currently are. Those that aren't will likely have larger footprints since they will not be limited by Walmart lot sizes.
Clyde spoke positively of Murphy's continuing business relationship with Walmart, but specified that "attractive locations are not exclusive to co-locating with Walmart." 
Murphy USA will seek to build the "right assets in the right locations to generate the right returns," he stated. 
The company expects to open as many as 30 new stores and as many as 25 raze-and-rebuild locations in 2018.
"Although challenges and regulatory uncertainty persist, Murphy USA has repeatedly proven its resilience to external factors and its ability to add value to its business. We enter 2018 with an attractive free cash flow profile to continue executing our balanced capital allocation strategy to create long-term shareholder value," Clyde said.