Murphy USA Hits the Gas Pedal on New Loyalty Program
Get great content like this right in your inbox.
Subscribe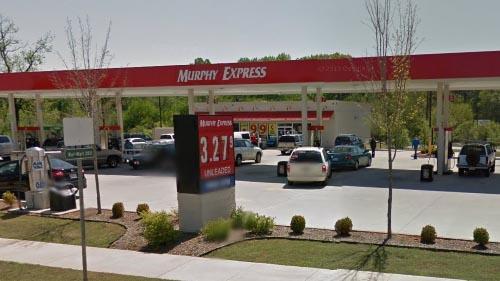 EL DORADO, Ark. — Murphy USA Inc. saw significant results from its Murphy Drive Rewards loyalty program during the first two months of the pilot, which began in June, President and CEO Andrew Clyde reported during the company's second-quarter 2018 earnings call on Aug. 2.
Since rolling out stage one of the pilot at 200 convenience stores in Texas and Tennessee, nearly one million customers have participated. This represents 6 percent of the entire population of the state of Tennessee, Clyde noted.
The Murphy Drive Rewards program lets customers select their favorite "Drive Deals" and earn or redeem Drive Rewards points through qualified purchases. In the Murphy Drive Rewards app, they can also play "Rev Up" to win or tap "Earn" to answer profile questions for more points.
The loyalty program "engages current and prospective customers in an economically viable way," Clyde said.
He commended Murphy's marketing and technology teams for preparing the program for a potential national launch and lauded the company's friendly and engaged store employees and managers for helping drive program engagement. Customers outside the test area have reportedly asked when it is coming to their store.
Clyde did not give a potential date for a national launch, but in May, he pointed to 2019 as the most likely launch window, as Convenience Store News previously reported.
Growth & Challenges During Q2 2018
During the second quarter, Murphy continued to expand its footprint, opening six new c-stores and nine raze-and-rebuild sites. Currently, 37 locations are under construction, including 17 raze-and-rebuild kiosks that will reopen as 1,200-square-foot convenience stores.
Net income for the quarter was $51.8 million, compared to net income of $55.5 million during Q2 2017.
Clyde described the quarter as a "strong fundamental performance" in a high fuel price environment where Murphy is in the position to win customers as they become more price sensitive."
Total merchandise contribution rose 4.6 percent to $102.3 million during the quarter. Murphy also saw milestones in the form of average unit margins increasing to 16.6 percent, a new quarterly record, and merchandise contribution exceeding $100 million in a quarter for the first time.
On a same-store sales basis, more effective promotions drove total merchandise contribution to improve 2 percent and drove both tobacco and non-tobacco margin contribution higher, according to the retailer.
Total fuel contribution dollars decreased 6.1 percent, primarily due to lower year-over-year retail margin, but this was partially offset by higher contribution from product supply and wholesale (PS&W), including RINs.
Total retail fuel contribution decreased 20.3 percent during the quarter, due in part to a less favorable retail margin environment, partially offset by a 1.6-percent increase in total retail gallons sold due to new store growth since Q2 2017.
"Second-quarter financial results showed improvement across all major parts of the business," Clyde said. "Customer traffic was solid as retail fuel volumes moderated year-over-year declines. PS&W activities continued to deliver strong results, reducing fuel margin volatility. Merchandising efforts exhibited robust comps against prior-year results, and store-level operations demonstrated further cost-saving improvements.
"We increased our competitive advantage, reducing our fuel break-even requirement by 42 basis points per gallon, with line of sight to additional top- and bottom-line improvements, further demonstrating tangible proof of our ongoing commitment toward operational excellence," he continued.  
El Dorado-based Murphy USA ended the second quarter of 2018 with 1,454 stores, including 1,159 Murphy USA sites and 295 Murphy Express sites.