Nearly 90% of C-store Retailers Expect Their Business to Be Negatively Impacted by FDA's Recent Announcements
Get great content like this right in your inbox.
Subscribe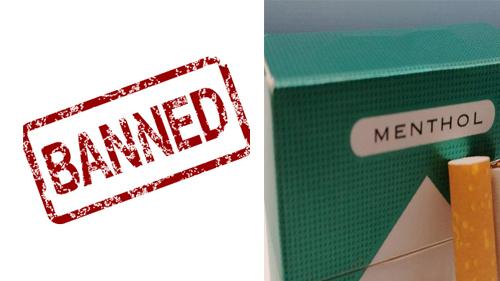 NEW YORK — An overwhelming majority of convenience store retailers expect recent regulatory proposals by the Food and Drug Administration (FDA) will hurt their tobacco business. However, many retailers acknowledge any final action could be years down the road.
Wells Fargo Securities LLC's recent Tobacco Talk survey found that roughly 90 percent of c-store retailers see "huge" potential downside from any menthol ban on cigarettes given the segment's importance to the category.
In addition, nearly two-thirds disagree with the agency's rationale to ban menthol ban on cigars; many of those surveyed don't see menthol cigars as a significant gateway for youth initiation, according to Bonnie Herzog, managing director of tobacco, beverage and convenience store research at Wells Fargo Securities.
Tobacco Talk surveys c-store retailer contacts representing approximately 55,000 stores.
"Unsurprisingly, retailers are broadly disappointed by and against the FDA's action on e-cigarettes and proposals to ban menthol from cigarettes and cigars, calling it 'far too extreme,' an 'overreach' of authority and 'knee-jerk,'" Herzog said.
On Nov. 15, FDA Commissioner Scott Gottlieb announced several key proposals for FDA's Center for Tobacco Products to tackle:
Only allow the sale of all flavored electronic nicotine device (ENDs) — other than tobacco, mint and menthol flavors or non-flavored products — in age-restricted, in-person locations and, if sold online, under heightened practices for age verification.

Advance a Notice of Proposed Rulemaking that would seek to ban menthol in combustible tobacco products, including cigarettes and cigars, informed by the comments on its initial Advanced Notice of Proposed Rulemaking, which was issued in late March.

Address the presence of flavors in cigars, including those that were subject to the compliance policy for newly deemed products and those that fell within the grandfathered clause.
Notably, the Tobacco Talk survey revealed nearly 80 percent of retailers disagree with the agency's decision to enforce age-restricted access points within the store with several of our contacts noting this action benefits big tobacco vs. Juul on a relative basis.
In addition, nearly 90 percent of retailers expect their business to be negatively impacted as a result despite e-cigarettes relatively small contribution — less than 3 percent — to overall inside store sales.
"Although Juul is a big part of the e-cigarette category, its relation to the total nicotine category is less than 2 percent of revenue. I believe there will be a lot of change over to mint and menthol with many smokers reverting back to combustibles," one Tobacco Talk respondent noted.
Even with the proposals on the FDA's table, most retailers have no immediate plans to implement significant changes in their stores or to their current sales practices, according to Herzog.
"The FDA's recent action to restrict e-cigarette flavors shouldn't have a material impact on sales in stores given their relative size and most retailers are taking a 'wait and see' approach before implementing any broad set of in-store changes," Herzog explained.
"While the FDA's pronouncements on banning menthol in cigarettes could ultimately be a huge negative for the industry according to the majority of our contacts, many recognize there are multiple steps and numerous years — four to five years — before a menthol ban in cigarettes would occur, if ever," she said. "We are in the early innings of what we expect will be a long, divisive — and likely litigious — battle to arrive at an enforceable FDA strategy."