New Research Studies Youth Impact of Tobacco 'Power Wall' in C-stores
Get great content like this right in your inbox.
Subscribe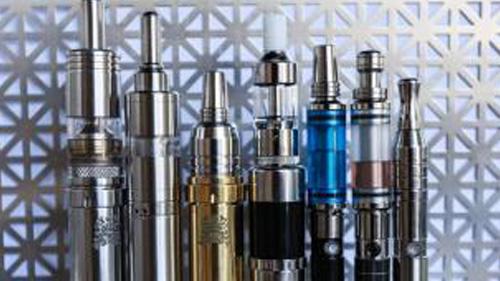 SANTA MONICA, Calif. — Advertisements on the tobacco "power wall" in convenience stores could be affecting youth trial of vapor products, according to a new study by RAND Corp.
The study found that adolescents who were exposed to the power wall during a shopping trip were about 15 percent more likely to say they would be willing to use electronic cigarettes in the future as compared to adolescents who were not exposed to the power wall.
Researchers point to the study's findings as more evidence that the point-of-sale advertising found in c-stores is a persuasive force in encouraging young people to use tobacco, according to RAND.
"Our findings provide evidence that hiding the tobacco wall in convenience stores might reduce the number of adolescents who try e-cigarettes," said Michael S. Dunbar, the study's lead author and a behavioral scientist at RAND, a nonprofit research organization. "This is evidence that the tobacco power wall helps influence the attitudes of adolescents toward not only combustible cigarettes, but vaping products as well."
The RAND study was conducted in a one-of-a-kind laboratory that replicates a full-size convenience store and involved 160 middle and high school students aged 11 to 17. Study participants were given $10 and allowed to shop in the laboratory store for whatever items they wanted. For half of the study participants, the tobacco power wall was openly displayed and for the other half, the tobacco power wall was hidden behind an opaque barrier.
Participants were surveyed before and after their shopping experience about a variety of topics and demographic information, the nonprofit said.
According to RAND, convenience stores were the most-common source of exposure to electronic cigarette advertising among study participants, with more than three-quarters reporting some exposure to e-cigarettes ads in stores and 14 percent reporting seeing e-cigarettes in c-stores most of the time.
TV was the next-most-common source of exposure to e-cigarette advertising.
After accounting for factors such as demographic characteristics and prior use of cigarettes and e-cigarettes, researchers found that exposure to the visible tobacco power wall was associated with significant increases in willingness to use e-cigarettes in the future.
"These findings suggest that policies aimed at limiting exposure to e-cigarette and other tobacco advertising at the point of sale may help reduce the impact of industry advertising efforts on future nicotine and tobacco product use among adolescents," Dunbar said.
Support for the study was provided by the National Cancer Institute and the Food and Drug Administration's Center for Tobacco Products. Other authors of the study were Steven C. Martino, Claude M. Setodji and William G. Shadel. 
The findings were published online by the journal Nicotine & Tobacco Research. For more on the study, click here.
RAND Health is an independent health policy research program, with a broad research portfolio that focuses on health care costs, quality and public health preparedness, among other topics.