A Noted Foodservice Innovator's Goodbye Tribute, Part 1
Get great content like this right in your inbox.
Subscribe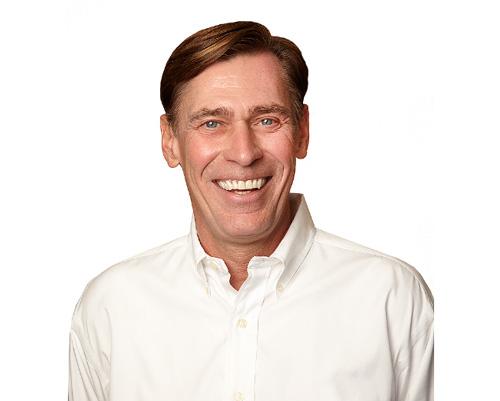 NEWARK, N.J. — It's with fond feelings that I wish Maurice Minno all the best as he enters the next stage of his life after a 40-year career as one of the "pathfinder innovators" of the foodservice business in the convenience channel. 
Maurice's career spanned such prestigious companies as Marriott, Wawa, Circle K, Starbucks, BP/ampm, and several years of c-store industry consulting (including with Accenture), while simultaneously serving on the board of directors of Maverik for 16 years. He's also been a member of Convenience Store News' How To Crew and Foodservice Advisory Council, as well as a frequent column contributor for the past 17 years.
As Maurice embarks on a fun and exciting "next stage" journey for himself, which will include extensive travels both in the United States and internationally, I thought it would be a good time to speak with him as he reflects on the changes he's seen (and helped to bring about) in c-store foodservice.
Maurice initially started in the c-store business after earning his master's degree from the Cornell School of Hotel Administration and following five years of foodservice innovation work at Marriott and stints at two foodservice consulting firms.
He joined Wawa in 1991 to innovate Wawa's then-staid foodservice and coffee business, while also developing and experimenting with new Wawa-branded fresh food and coffee concepts. He also represented marketing and procurement on cross-functional teams that developed Wawa's "Store of the Future" and the new Wawa gas store with the unique "winged" forecourt canopies.
After Wawa came senior management assignments with Circle K, Starbucks and BP/ampm, and many years of c-store industry consulting, as well as his director post on the Maverik board.
I feel Maurice is one of the first true "innovators" of the foodservice business in the U.S. c-store industry. 
Here are the Part 1 highlights of my Q&A with Maurice:
CSNews: How would you describe the foodservice business in the convenience store industry when you were hired by Wawa in 1991?
Minno: In 1991, the convenience store industry's foodservice business was very modest. The offer was dominated by self-served, DSD (direct store delivery) packaged, refrigerated sandwiches and fresh delivered bakery products. Some retailers, like Wawa and Sheetz among a handful of others, were exceptions — their foodservice centered on made-to-order and fresh-served sandwiches, hoagies and prepared "wet" salads (coleslaw, potato salad, etc.), in addition to their coffee, fountain and ICEE offer.
The overall c-store industry's fresh food and coffee offer, at the time, was subpar in product quality, in marketing, in merchandising, in packaging, and it lacked proprietary retailer branding. It was an offer that was easily duplicated and clearly not distinctive.
In the '90s, there was a broad c-store retail industry push to build bigger stores, allowing space for not only future retail growth, but also room to incorporate new, creative, branded fresh food and beverage offers. This push to add fresh food concepts in the early '90s was intended to position c-stores to directly compete with QSRs (quick-service restaurants). PepsiCo, as one example, targeted the convenience store industry for rapid non-traditional location expansion of its Taco Bell and Pizza Hut Express businesses.
CSNews: What are some of the reasons why c-store foodservice was, in your view, "modest" and "subpar" in those days, and who were some of the innovators who helped improve c-store foodservice in those early days?
Minno: In 1991, the c-store industry's retail stores had footprints ranging from 1,700 square feet (or smaller) to 5,600 square feet, with a few parking spaces (a dozen or less was not uncommon).
Wawa's small store in the early 1990s was 2,400 square feet with 15 parking spaces. In 1994, Wawa opened its new "Big" store in Tinicum, Pa., with 5,600 square feet and 50 parking spaces, an extraordinary number at that time. Wawa did not sell gasoline until 1996.
NCS (National Convenience Stores), rebranded as Stop-N-Go, launched a new store design in the mid-1980s to early 1990s that was 3,100 square feet in size. I consider Pete Van Horn, former NCS/Stop-N-Go president, one of the true industry visionaries. He conceived, planned and opened this new Stop-N-Go large store, even including expanded space designated for fast-food sales (nearly 20 percent of the space or 600 square feet), as well as a small seating area for fast-food customers.
Van Horn was one of the first c-store retailers to champion the concept of co-branding. He did this with Taco Bell Express and Pizza Hut Express units within Stop-N-Go stores. In fact, his Taco Bell and Pizza Hut tests caught the attention of Wawa's Dick Wood and Howard Stoeckel, who visited with Van Horn in the early 1990s, toured his stores and came away convinced that Wawa could jumpstart its fresh food business and gain almost immediate customer credibility as a QSR business by co-branding with PepsiCo's express concepts and other leading national and regional fresh foodservice brands.
This conclusion led to my hiring at Wawa in 1991 in the newly created role of director, national brands. In this role, I championed (with the support of my direct team, as well as Wawa cross-functional support resources, outside research and design firms) co-brand/partnering with Taco Bell and Pizza Hut in testing their Express units.
CSNews: What did the c-store product offer look like in 1991?
Minno: My memory of what a common c-store foodservice product offer in 1991 centered on is self-served roller grill hot dogs, supplemented with DSD packaged refrigerated sandwiches and burritos, as well as fresh daily-delivered bakery products. The offer lacked healthy, fresh food options.
Some of the details of the fresh food and beverage offer in 1991 included:
Hot dog program with roller grill and a limited condiment offer. Oscar Mayer in the early 1990s launched its grab-and-go Oscar Mayer Grilling Station, which some retailers, like Stop-N-Go, prior to its Taco Bell and Pizza Hut Express tests, used as the core of its hot fresh food program.

DSD packaged refrigerated sandwiches for customer grab-and-go self-service.

DSD fresh bakery products for customer self-service.

A limited number of c-store retailers had fresh fried chicken programs in 1991 — a reported 3,102 stores or 3 percent of the total number of U.S. c-stores that year.

Fountain programs were primarily limited to Pepsi and Coke products. Dispensed teas, waters and flavor shots were not yet in the marketplace. Only one type/size of ice was available.

ICEE was a popular offer for many c-store retailers. 7-Eleven's licensed and branded version was the Slurpee — it was then, and still is, a 7-Eleven staple.

Coffee programs primarily utilized glass pot coffee brewers, supplemented with the use of airpots that were mounted on airpot racks, both of which were set up for customer self-service.

The coffee offer was limited to regular and decaffeinated coffee. Flavored (powdered

)

cappuccino and hot chocolate were dispensed from one machine, equipped with two to four hoppers, each with selection buttons for customer self-service dispensing.

Flavored fresh-brewed coffees were just starting to be introduced into the marketplace. Wawa launched its flavored fresh-brewed coffees in 1993.

Coffee condiments included sugar, Sweet'n Low, honey packets, oatmeal packets, stir sticks, hot chocolate packets, powdered cream, Sanka packets, and a selection of tea packets.
From my view, given that many c-stores in 1991 relied on DSD-contracted fresh sandwich and bakery suppliers (rather than in-store fresh preparation programs), this supply chain negated the need for larger store formats with dedicated space to support fresh foodservice programs.
The push to incorporate made-in-store, fresh foodservice concepts to compete with QSRs led to the industry movement to build bigger store formats.
CSNews: What are some of the key developments that helped transform c-store foodservice into what it has become today?
Minno: More than 100 Taco Bell Express and Pizza Hut Express units were opened during my five-year tenure at Wawa. However, neither Wawa's store associates, nor Wawa's loyal customers, could accept Wawa selling someone else's branded food products made fresh in a Wawa store. They asked, "Why doesn't Wawa make fresh in-store and sell Wawa-branded fresh food products?"
At the time, the "Value Menu" was all the rage throughout the QSR industry, including Taco Bell, which resulted in not only low value prices (e.g., 59, 69, 79 and 89-cent price points) for the customer, but also minimal, if any, bottom-line net profitability for retailers such as Wawa.
Extensive customer and store associate research, along with dismal financial results from the co-branding effort, ultimately led to Wawa's decision to end the Taco Bell Express and Pizza Hut Express co-branding initiative.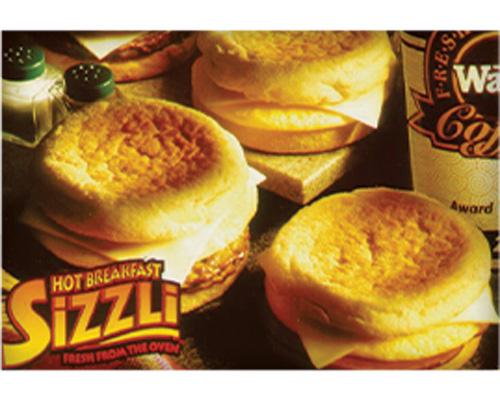 After ending the national co-branding, Wawa began a renewed companywide effort to focus entirely on developing its own branded fresh foodservice products and concepts. My work then included leading the repositioning of Wawa's core made-to-order sandwich and hoagie business. This effort resulted in a new store layout with new branding (Hoagie Time).
Key to this effort was rationalizing the entire sandwich and hoagie offer to focus on only three Wawa branded hoagies: the Classic, Shorti and Junior. Two-foot Wawa hoagies, packaged in a branded special "2 Foot" box were also a popular customer favorite.
I championed, with my team and cross-functional resource support, the renewal of Wawa's coffee business via an initiative entitled "Coffee 7000." This resulted in new coffee branding and an expanded layout featuring a 10-foot-long center island condiment bar. The goal of this project was to drive coffee cup sales to 7,000 per store per week. The concept was groundbreaking at the time because it separated coffee brewing, customer self-service coffee pouring and adding coffee condiments.
This breakout innovation resulted from extensive customer research on how customers prepare their coffee. We concluded that half of customers preferred to pour black coffee first into their cup, while the other half preferred to add their condiments to the cup first, which they then topped off with black coffee.
Coffee sales from these stores were impressive, with some "Coffee 7000" stores selling upwards of 9,000 cups per week. And the coffee customer experience in these stores was significantly enhanced. During the rollout, a new large 20-ounce coffee cup was launched, with great success.
My team also led the effort to create and test several innovative Wawa-branded fresh food and coffee concepts, including:
Wawa Espresso Cart, featuring made-to-order, espresso-based coffee drinks, located on the campus of the University of Pennsylvania in downtown Philadelphia.

Wawa Express, a new-to-the-industry food court store, under 2,000 square feet in size, with a limited offer focused primarily on fresh, made-to-order, Wawa-branded hoagies and coffee. Wawa Express was in Center City Philadelphia on the ground floor of a high-rise office building.

Wawa Hoagie Time, a food court express store created and tested on the campus of the University of Pennsylvania, focused entirely on selling fresh, made-to-order Wawa hoagies in addition to chips, cookies and a limited selection of beverages.
Each of these tests proved to be ahead of their time and did not move forward.