A Noted Foodservice Innovator's Goodbye Tribute, Part 2
Get great content like this right in your inbox.
Subscribe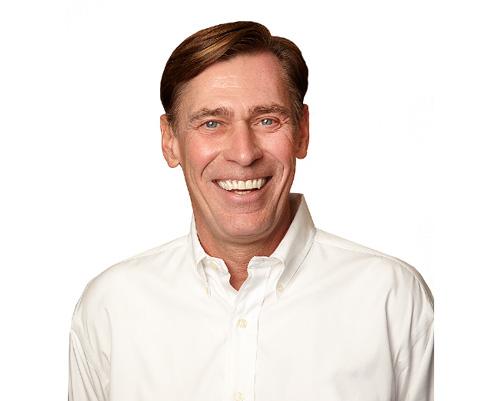 NEWARK, N.J. — Maurice Minno's 40-year career as one of the "pathfinder innovators" of the foodservice business in the convenience channel spanned such prestigious companies as Marriott, Wawa, Circle K, Starbucks and BP/ampm, and several years of c-store industry consulting (including with Accenture), while simultaneously serving on the board of directors of Maverik for 16 years. He's also been a member of Convenience Store News' How To Crew and Foodservice Advisory Council, as well as a frequent column contributor for the past 17 years.
As Minno embarks on a fun and exciting "next stage" journey for himself, which will include extensive travels both in the United States and internationally, he reflects on the changes he's seen (and helped to bring about) in c-store foodservice. Here is Part 2 of our Q&A with Minno:
CSNews: You already had experience at Marriott and in foodservice consulting, so what were your thoughts about the c-store industry when you took your first assignment at Wawa?
Minno: When I joined Wawa, I saw an almost unlimited opportunity to have a significant impact on the renewal of the retailer's fresh food and coffee business. In addition, I felt at the time that my innovation work at Wawa could potentially have a positive impact on the entire c-store industry. It was a very exciting opportunity for me.
Before 1991, my career had not touched the c-store industry, so my new role at Wawa led to heady times for me, with great fun creating new to the industry in-store fresh food and coffee concepts, as well as entire new out-of-store prototype concepts.
CSNews: Are there milestones or key innovations you can point to during the course of your career that you feel have changed (improved) c-store foodservice?
Minno: Yes, here are two examples:
Wawa's Coffee 7,000 Project

. The innovations developed from the Coffee 7,000 Project were game-changers. And, given the industry buzz about Wawa and the many c-store executives who toured Wawa stores, we saw elements of Wawa's Coffee 7,000 initiative appearing throughout the industry.

Food Forward

. I believe this term was invented by me and my outside design colleague, David Brewster from design firm Babcock and Schmidt, in the early 1990s. David worked with me on several of the Wawa core food and coffee renewal projects. He also worked with me on the co-branding initiatives, such as the Taco Bell Express and Pizza Hut Express tests; the store of the future in Tinicum, Pa., opened in 1994; and the Wawa Express concept store.
David was also part of the Wawa cross-functional development team as an outside support design resource, charged with creating the new Wawa Gas Store, which launched in 1996. In fact, it was David who originally came up with the idea for, and initially sketched, the design for Wawa's winged forecourt gas island canopies that emulate a Canadian goose (a Wawa) in flight. These canopies are still an iconic part of Wawa's Gas Stores today.
Under Food Forward, we moved the fresh food and coffee offer from the back and perimeter areas of the store and repositioned them front and center. In the Tinicum store, opening in 1994, we positioned a large, oval-shaped, freestanding island, refrigerated display case that had multilevel shelves right near the center of the store's main entrance to showcase Wawa's fresh food. This large display case was clearly visible from just one step inside the store.
I believe Food Forward, as we used it, was a first for the c-store industry. After Wawa, I used the Food Forward concept in every one of my c-store industry consulting assignments to which this concept applied. And David had a thriving c-store consulting business and also used the Food Forward concept in his work.
CSNews: How would you describe today's state of convenience foodservice operations?
Minno: My view of the current state of c-store foodservice is that it is very much in flux.
Yes, there are more and more c-store retailers making the commitment to grow and expand their fresh foodservice business — many with impressive, new store designs that feature exciting, new fresh food and beverage concepts. However, with all the positive change, I still believe c-stores have so much more to do to make the necessary changes to overcome the industry's lingering, less-than-stellar consumer image of "gas station food and beverages."
The c-store industry does have boundless opportunity to be the consumer's first choice for fresh, quality, made-to-order, on-the-go foods and beverages. And, yes, the industry is in a prime position today to capitalize on this opportunity. But many c-stores need to do more to meet today's fresh-food business challenge. From my view, the gap lies in creating and managing a more coordinated fresh food and beverage offer in tune with today's customers' expectations, and presenting this offer with a higher-quality image — a restaurant-quality image.
The fresh food and beverage offer needs its own distinct environment of the store that emulates a restaurant in ambiance. It should have the right soft and spot lighting, appealing quality finishes and upbeat, appropriate music, all set to create an environmental mood that serves at the backdrop for a "Wow" memorable and truly distinctive fresh food product presentation. It should appeal to and stimulate customers' five senses.
This appealing, uncluttered fresh food retailing environment is what's missing in many c-stores today. Also missing from many stores are the many environmental fresh food and beverage cues, such as simple, yet bold and creative fresh food graphics and messaging using high-quality and beautiful food photography. The photography should showcase the retailer's specific products using eye-catching, engaging electronic menuboards, easy customer ordering via self-service kiosks, and a craveable "Wow" product offer that is unique and distinctive.
This on-trend menu should include enticing "hero" products, supplemented with an appropriate mix of limited-time-only special products that scream fresh/new/creative. Even the names should entice customers to feel they simply MUST try this product.
In addition, the décor and surface materials must be of restaurant quality. Store clutter, caused by overpowering signage and messaging for every other product in the store, needs to be cleared from the fresh food environments.
Today's consumers crave high-quality, fresh, made-to-order foods and beverages that are on trend in terms of healthiness, the ingredients used, flavors and product combinations — all of which are distinctive and uniquely combined. They want these products from a credible fresh food retailer they trust. A credible retailer that delivers consistently on their expectations for an appropriate upbeat and appealing restaurant-quality environment. They want speedy service (equivalent to a QSR); fresh, made-for-them products; and a memorable, personal hospitality experience they can count on, time after time.
To be successful in today's ultra-competitive fresh food business, retailers must deliver on their fresh food customer experience — at every store, to every customer, every day.
I challenge c-store industry retailers to do a self-check of their fresh food and beverage business. Are you now "in your customers' phone book"? Are you their first and only fresh food retailer of choice while on the go? I encourage you to challenge your fresh foodservice business to measure up to your QSR competitors. Only you can make the necessary changes to become a relevant and lasting fresh foodservice merchant.
I am elated to see the many new fresh foodservice developments that c-store retailers are now launching and bringing to market. My concern is: Are they enough to win the hearts and souls of customers to make the switch to your c-store? Does your fresh foodservice store and product initiatives go far enough? Will they stick? Do they resonate with your current and new customers?