Par Pacific to Acquire U.S. Oil, Creating an Integrated Downstream Network
Get great content like this right in your inbox.
Subscribe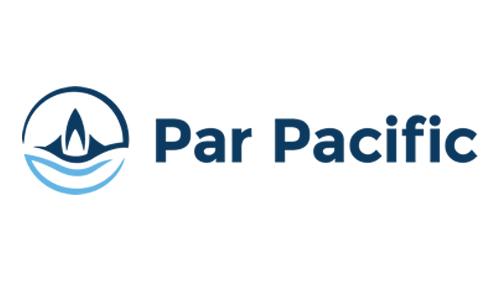 HOUSTON — Par Pacific Holdings Inc. inked a definitive agreement to acquire U.S. Oil & Refining Co. and certain affiliated entities for $358 million, plus net working capital.
The privately held downstream business includes a 42,000 barrel-per-day refinery, a marine terminal, a unit train-capable rail loading terminal, and 2.9 million barrels of refined product and crude oil storage.
The refinery and associated logistics system are strategically located in Tacoma, Wash., and currently serve the Pacific Northwest market.
"This transformative acquisition connects our existing assets in Hawaii, Pacific Northwest and the Rockies to create an integrated downstream network with significantly enhanced scale and diversification," said William Pate, president and CEO of Par Pacific Holdings.
"We have been executing an ambitious strategic growth plan focused on attractive downstream markets for over three years and the acquisition of U.S. Oil further demonstrates the progress we have made. We believe that this transaction provides a strong platform for earnings and cash flow growth," Pate added.
Earlier this year, Par Pacific acquired 33 Cenex Zip Trip convenience stores in in eastern Washington and northwestern Idaho for roughly $70 million, plus the value of inventory at closing, from CHS Inc., as Convenience Store News previously reported.
In announcing that deal on Jan. 10, Pate called the move an important strategic step as the company builds on success of its Wyoming refinery acquisition.
It also gave Par Pacific a foothold in the eastern Washington and northwest Idaho markets, expanding its retail presence outside of Hawaii.
For the 12 months ended Sept. 30, U.S. Oil generated adjusted EBITDA of approximately $86 million. Par Pacific estimates annual operational and cost synergies of $7.5 million to $12.5 million from the deal.
Par Pacific expects to fund the transaction with proceeds from a $225-million secured term loan and $150 million of equity financing.
Committed debt financing is being provided by Goldman Sachs, subject to customary terms and closing conditions. Committed equity financing is being provided by U.S. Oil's financial sponsor but the company may alternatively seek equity financing via the capital markets.
The transaction is expected to close in January 2019 and is subject to customary closing conditions.
Houston-based Par Pacific owns and operates market-leading energy and infrastructure businesses. Par Pacific's strategy is to acquire and develop energy and infrastructure businesses in logistically complex markets. 
Par Pacific owns and operates one of the largest energy networks in Hawaii with a 94,000 barrel-per-day refinery, a logistics system supplying the major islands of the state and 91 retail locations. In the Pacific Northwest and the Rockies, Par Pacific owns and operates an 18,000 barrel-per-day refinery, a logistics system and 33 retail locations. 
Par Pacific also owns 46 percent of Laramie Energy LLC, a natural gas production company with operations and assets concentrated in western Colorado.