Pester Marketing Acquires Western Convenience Stores Portfolio
Get great content like this right in your inbox.
Subscribe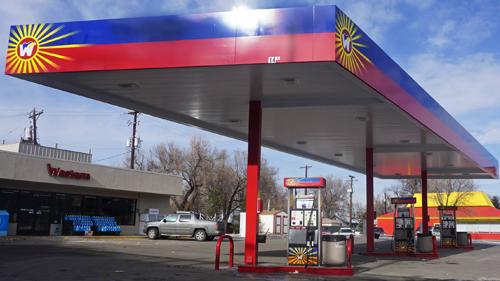 DENVER — Pester Marketing Co. continues to grow its footprint in the west.
The locally based company is acquiring the convenience stores and gas stations of Western Convenience Stores Inc. The 43 sites are located in and around Denver, Colorado Springs, Pueblo, Grand Junction, Colorado mountain resort locations, and western Nebraska.
Hossein Taraghi founded Western in 1989 and has grown the company from one c-store to 42 operating today. The stores range from small formats to 4,000 square feet, with the average measuring more than 2,000 square feet.
Pester Marketing operates 112 stores in Colorado, Nebraska, New Mexico, and Kansas under the Alta, Kwik Stop, and Pioneer store brands. The company also provides motor fuel products under several national and regional brands including Phillips 66, ExxonMobil, Shell, and Alta Fuels.
"I am very pleased to be able to sell the Western portfolio of stores to Pester Marketing. Our locations complement theirs and they are experienced operators with a great reputation in the industry. I wish them well going forward," said Taraghi, Western's CEO and owner.
NRC Realty & Capital Advisors LLC served as exclusive financial advisor to Western Convenience Stores in connection with the sale.
"We are extremely pleased to significantly expand our presence in our hometown market, and to introduce our services and products to Western's customers," added Rich Spresser, president of Pester Marketing. "We welcome Western's employees into our family as well, and are excited about our combined future."
Pester Marketing retained Corner Capital Advisors LLC as its exclusive advisor for the transaction with financing facilities secured through Crow Holdings Capital Partners.
Western Alta Holdings LP Co. is the parent company of Pester Marketing/Alta Convenience Stores. Western Alta Holdings is based in San Antonio, while Pester Marketing/Alta Convenience Stores is based in Denver.
Earlier this year, Pester Marketing's Alta Convenience Stores took ownership of the eight-store Kwik Stop chain in Fremont County, Colo., as CSNews Online previously reported.
In addition, this past summer Western Alta Holdings acquired the operations of five convenience stores in a joint venture with R.H. Smith Distributing Co. Inc., based in Yakima, Wash. The deal increased the company's retail division to 66 Alta Convenience locations throughout Colorado, Kansas, Nebraska, New Mexico and Washington.
The Washington convenience stores continue to run under the Smitty's name but are managed by Pester Marketing/Alta Convenience Stores in Denver.