Pilot Flying J Details Key Milestones of 2018's Second Quarter
Get great content like this right in your inbox.
Subscribe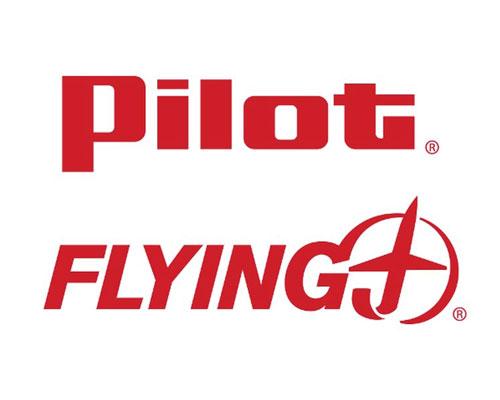 KNOXVILLE, Tenn. — Pilot Flying J continues to soar in the second half of 2018.
Today, the travel center operator released highlights from its second quarter, which included nine new store openings, expansion into five states, four new Service Centers and Roadside Assistance trucks, 294 new truck parking spaces, the creation of more than 500 new jobs, 57 new diesel lanes and 32 new showers.
During Q2, Pilot Flying J completed five Facility Enhancement projects. As Convenience Store News previously reported, the company kicked off its Facility Enhancement Plan (FEP) in 2017, in which it committed to investing nearly $500 million to renovating existing locations over the next five years. Last year, it completed a total of 50 projects.
The five latest project completions occurred at:
Pilot Travel Center — completed April 6 in Sulphur Springs, Texas

Pilot Travel Center — completed May 11 in Lost Hills, Calif.

Flying J Travel Center — completed May 18 in Winslow, Ariz.

Flying J Travel Center — completed May 25 in Aurora, Colo.

Flying J Travel Center with Bass Pro Shop — opened in June in Tye, Texas
Pilot Flying J also made a number of new store openings across the U.S. as part of its commitment to expanding its existing footprint, which is expected to grow by 20 new locations across the U.S. and Canada in 2018, according to Convenience Store News.
Eight new Pilot Travel Centers opened on: April 14 in Orla, Texas; April 21 in Kermit, Texas; May 1 in St. Rose, La.; May 5 in Pecos, Texas; June 2 in Bunkie, La.; June 9 in Cedar Rapids, Iowa; June 16 in Monument, Colo.; and June 16 in Hempstead, Texas. In addition, a Pilot Dealer opened on May 25 in Emlenton, Pa.
Other highlights from Pilot Flying J in Q2 2018 include:
Food-Focused
At the epicenter of FEP reimaged locations and new store openings are Pilot Flying J's enhanced foodservice and beverage offers. As of Q2, approximately 135 bean-to-cup coffee programs were installed across the company's network, bringing the total number of locations offering the java to 226 across 36 states.
Pilot Flying J also installed cold brew coffee machines at approximately 230 locations, bringing the number of states in which the offer is available to 42.
The travel center operator also kicked off a Summer Bonus Bundle promotion, whereby guests can add any pizza slice for $2 or any large fountain drink for $1 when they buy any fresh food item.
Roadside Assistance
As part of Pilot Flying J's commitment to professional drivers, the travel center operator launched Pilot Flying J Truck Care in 2017. Services include mobile emergency roadside assistance, on-site Service Center assistance, tire sales, preventive maintenance, light mechanical assistance and more. As part of the growing Truck Care program, roadside assistance is also available at 44 Goodyear Commercial Tire and Service Center and 34 Boss Shops.
In Q2, Pilot Flying J opened new Service Centers in: Raphine, Va. (April 5); Remington, Ind. (April 16); Dunnigan, Calif. (April 25); and Quartzsite, Ariz. (June 30).
As of June, the company has more than 150 mobile emergency trucks on the road in 36 states and 17 total Service Centers, with another nine locations planned to open by end of the year.
Pilot Flying J also offered free mid-trip inspections, a value of $50, through its Pilot Flying J Truck Care program from May 22 through June 7 to help professional drivers and trucking companies prepare for Commercial Vehicle Safety Alliance's International Roadcheck event, which ran June 5-7.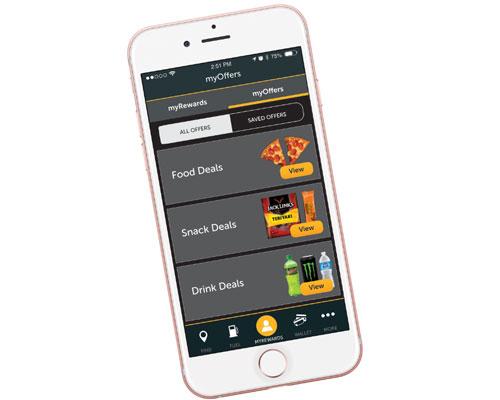 myPilot App Updates
As part of the myPilot mobile app enhancements made in Q2, users can search by zip code, store number, state or any U.S. or Canadian address to find all of the Pilot Flying J locations in the area or in route. To add to that enhancement's functionality, location pin size was increased for better user experience.
Mobile app users can also now find parking spots easier with large call-outs for total number of parking spaces and a map filter for General, Live, Prime and RV parking. Drivers can quickly reserve a parking space via the app or the Prime Parking website.
Additional new features include:
Face ID, touch ID and fingerprint login for app login and access to the secure Wallet;

Scan a card via the camera for onboarding and adding card to the Wallet;

3D touch quick menu;

Expansion of myOffers into popular daily deals such as Tuesday as Dew Day and Thank You Thursday; and

Sort Favorites by date or location.
Additional enhancements are on the runway for the remainder of the year, like:
Notification when a shower is ready with the app or a push notification;

Exclusive offers and deals for professional drivers during the month of September for Driver Appreciation;

Point multipliers and promotions available for limited times throughout the year that guests must have the app to be eligible, like the 100 Point Mobile Shower Reservation promotion that ran from March to May; and
Mobile Fueling open to non-payment card users, who can purchase diesel via the myPilot mobile fueling feature with credit cards such as Visa and American Express.
Headquartered in Knoxville, Pilot Flying J currently operates more than 750 travel centers under the Pilot, Pilot Express and Flying J banners in 44 states.