Pilot Flying J to Soar to New Heights This Year
Get great content like this right in your inbox.
Subscribe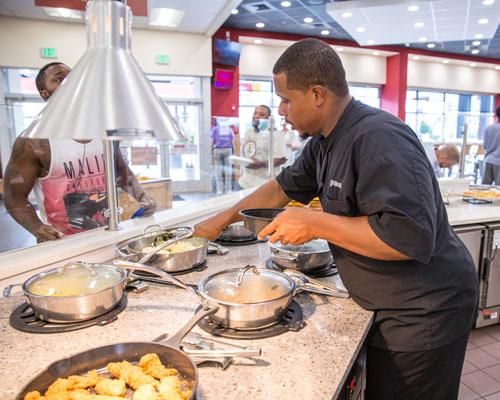 KNOXVILLE, Tenn. — If Pilot Flying J was flying high in 2017, it is soaring to new heights this year with the continuation of its Facility Enhancement Plan (FEP), which is meant to surprise and delight guests with an upstanding environment centered on retail and foodservice.
"Our goal each and every day is to connect people and places with comfort, care and a smile at every stop of their journey," Pilot Flying J Chief Merchant Brian Ferguson told Convenience Store News in a recent exclusive interview. "Knowing the critical role our travel centers play in achieving this goal, our team is working hard to ensure we are opening new locations and also upgrading our facilities, food and other in-store offerings — including driver amenities, modern facilities, and the latest and fastest technology — to deliver a consistent, elevated experience to all drivers on the road, no matter which Pilot or Flying J location they may visit."
Headquartered in Knoxville, Pilot Flying J currently operates more than 750 travel centers under the Pilot, Pilot Express and Flying J banners in 44 states.
Introduced at the start of 2017, FEP is Pilot Flying J's commitment to investing nearly $500 million to renovating existing locations over the next five years. Last year, the travel center operator set a goal of reimaging 45 sites, but instead completed projects at 50 locations.
The first reimaged Pilot Travel Center opened at the end of June 2017 in Lebanon, Tenn. Known as Store 411, the site has since served as a testing ground to measure customer response to Pilot Flying J's investments in its facilities, menu, retail environment and new services.
"The surveys and interviews that we do have [shown] high marks across the board on [Vice President of Food Innovation] Shannon Johnson's food innovation, from new food to beverages," Ferguson said. "Similarly, we have seen great feedback in sales results for what we've done in retail, from the environment and Bass Pro Shops to the coolers and beer cave."
Now in phase two of FEP, Pilot Flying J is targeting an additional 50 locations in 2018. So far this year, four Pilot Travel Centers projects have been completed in Remington, Ind., Meridian, Miss., Tallapoosa, Ga., and Franklin, Ohio, in addition to Flying J Travel Centers in Dallas and Tulsa, Okla.
"With FEP, it's an opportunity to surprise and delight the customer, whether they are professional drivers familiar with our facilities, or new four-wheel drivers who are experiencing our Pilot or Flying J facilities for the first time and walk in and say, 'This is an amazing facility. It has amazing restrooms. It has awesome food.' They look at the retail environment and know it's a place they want to shop in," Ferguson commented.
Food-Focused
At the epicenter of FEP reimaged locations are Pilot Flying J's enhanced foodservice and beverage offers. At Store 411, the company introduced an expansion of its "bean-to-cup, make-it-your-way, you-are-your-own-barista" coffee experience, which guests have responded to well and are asking for at every travel center, according to the chief merchant.
"This concept delivers guests the freshest coffee possible and allows them to brew a fresh cup of coffee on demand. Guests can select the size of the cup, the coffee and then the machine grinds the coffee, brews it and dispenses it," Ferguson explained, adding that this offering will expand to 300 locations by the end of 2018.
On the foodservice side of its operations, Johnson has rethought how the travel center operator makes food, what ingredients go into it, and how it's served. In doing so, fresh, made-from-scratch premium meals for breakfast, lunch and dinner have been developed.
This year, Pilot Flying J is building upon its partnership with Chef Tim Love for new menu items and limited-time offers (LTOs) that will be both regional and national, so it can deliver on the tastes of customers from Texas to Arizona to California, who have different tastes than those customers in the Northeast, according to Ferguson.
"What Johnson has brought to Pilot in terms of food innovation and Chef Tim Love's perspective on how to make the best menu with the freshest ingredients has really transformed our company, and you can see that with our stores and our facilities because they're designed around food. Because food is that important to our guests," Ferguson said.
As further validation of its efforts, Pilot Flying J was named the 2017 inaugural Foodservice Innovator to Watch in CSNews' sixth-annual Foodservice Innovators Awards program. Foodservice Innovator of the Year winners are chosen by CSNews' Foodservice Advisory Council, a panel of foodservice experts from the retailer, supplier, wholesaler, research and consulting fields. Winners are recognized for raising the bar on quality, service and innovation in the fast-growing and critically important foodservice category in the convenience channel.
"We're honored and humbled to be recognized," Ferguson said of the accolade. "I'll just say that this is just the start. This momentum, this progress and this innovation has the whole company rallied behind it."
COMING DOWN THE RUNWAY
Ferguson describes 2018 as "an exciting year," with many initiatives underway that fit into Pilot Flying J's short- and long-term goals.
FEP is at the center of it all, as the retailer works to bring elevated guest experiences with modern updates and expanded fresh food offerings to its existing footprint, which is expected to grow by 20 new locations across the United States and Canada.
So far, six new locations have opened, including: three Pilot Travel Centers in Lamar, Colo., Falfurrias, Texas, and Suffolk Va.; one Pilot Express in Houston; and two Flying J Travel Centers in Summerville, S.C., and St. Agatha, Mantioba, Canada.
This growth will allow Pilot Flying J to expand its amenities to professional drivers with the addition of more parking spots — one of the biggest issues facing the driver community, according to Ferguson.
Other highlights for 2018 include: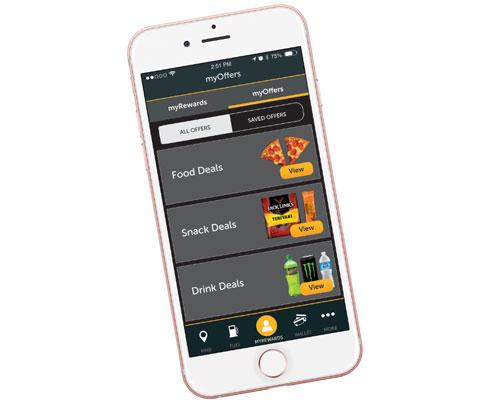 Mobile Upgrades
In addition to making upgrades to its myRewards loyalty program, Pilot Flying J will make enhancements to the myPilot mobile app.
As part of the new features, the travel center operator will have the capability to offer week-by-week and day-by-day offers unique to guests, in addition to: 
Location detail

: Added iconography for better location amenity recognition at a glance.

New parking page

: Users can view, search and filter Pilot Flying J locations with general, Prime, Live and RV parking.

Roadside Assistance on the map

: The Roadside Assistance feature is now front and center on the map page so that professional drivers can find the dispatch number quickly, especially in a time of need.
Search features: Saved recent searches and suggested search features have been added to the app. 
According to Ferguson, the myPilot app has experienced significant growth that the company will leverage moving forward. In the last year, monthly active users increased 43 percent; daily active users increased 80 percent; and sessions increased 100 percent.
Roadside Assistance
As part of Pilot Flying J's commitment to professional drivers, the travel center operator launched Pilot Flying J Truck Care in 2017. Services include mobile emergency roadside assistance, on-site Service Center assistance, tire sales, preventive maintenance, light mechanical assistance and more. 
By the end of the first quarter of 2018, the retailer is slated to have more than 150 mobile emergency trucks on the road in 36 states, and 11 Service Centers in Arkansas, Illinois, Tennessee, Missouri, Michigan, Mississippi, Texas, South Carolina, Georgia and Wyoming.
Another seven Service Center locations are scheduled to open by mid-year.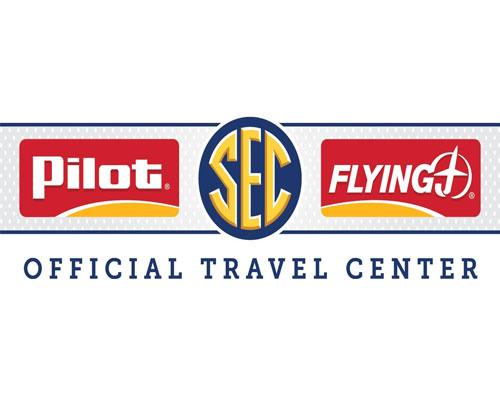 Sports Sponsorship
Fall 2018 will mark the second year of Pilot Flying J's partnership with the Southeastern Conference (SEC) and ESPN. The company entered into a four-year multimillion dollar sponsorship agreement to be the "Official Travel Center of the SEC."
This initiative represents the largest sports sponsorship deal the company has executed in its history. As Ferguson explained, Pilot Flying J was very selective about what partnerships were out there. After a successful event at the end of 2016 with the Battle of Bristol, guest responses and media indicated sponsorship around college football and college athletics would resonate and fit well with the brand. Thus, the SEC sponsorship was born.
"The SEC sponsorship has produced tremendous results. We're capitalizing on what we've learned in the past year," Ferguson expressed. "The sky's the limit with the SEC and ESPN partnership this year and the next two years."