Prairie City Bakery Jumbo Donuts
New gourmet foodservice line includes four varieties.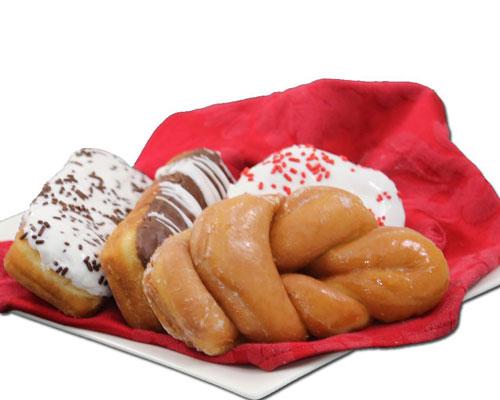 Prairie City Bakery is launching a new gourmet foodservice line, Jumbo Donuts. The line includes four varieties: Crème Filled Long John, Custard Filled Long John, Raspberry Filled Bismarck, and Bow Tie Donut. These filled donuts are more than 25 percent heavier than Prairie City's Premium Donut line, and the Bow Tie is significantly larger than the other yeast donuts in Prairie City's portfolio, according to the company. Prairie City suggests using its new Jumbo Donuts to complement gourmet coffee programs.