Reynolds Unveils National Rollout of Vuse
NEW YORK -- On July 1, Colorado will become the first stop in the national rollout of Vuse, a digital vapor cigarette by R.J. Reynolds Vapor Co. (RJRV), a subsidiary of Reynolds American Inc. (RAI).
RJRV executives pulled back the curtain on Vuse during a launch event in New York City today. The event marked the national unveiling of Vuse, even though the product has been in limited distribution since last summer.
"This is a time of change. The tobacco industry as we know it has hit an inflection point," said Daan Delen, president and CEO of RAI. "We see changes happening in the legislative environment; we see changes happening in the regulatory environment; and we certainly see changes in what society expects of us as a company and as an industry. But above all else, we see changes in how consumers interact and what they expect from their tobacco products."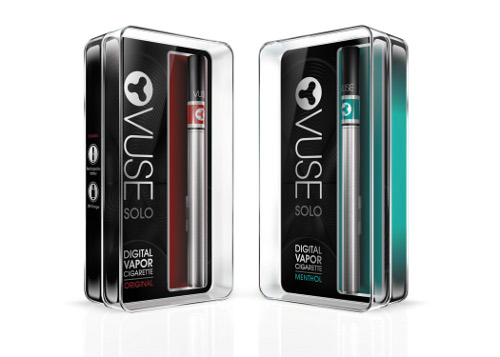 According to Stephanie Cordisco, president of RJRV, Vuse combines the best of both disposable and rechargeable electronic cigarettes, and will be offered in three product configurations: Vuse Solo, Vuse System and Vuse Cartridges. Vuse Solo is the flagship product and includes a rechargeable power unit, a cartridge and a USB charger. Although it is rechargeable, it will be priced similar to a disposable e-cigarette, she said.
Vuse System is the deluxe kit version of the Vuse Solo. It includes additional cartridges, more charging accessories and a carrying case. It will retail for an average of $30, Cordisco said.
Vuse Cartridges feature two cartridges per pack and will retail for an average of $6. Each cartridge is the equivalent of one pack of cigarettes, she added.
Vuse will enter Colorado accompanied by a significant marketing investment -- including television, print, direct mail and one-on-one consumer engagement, according to Cordisco. The company's one goal, she said, is to get adult smokers who have already tried an e-cigarette to switch to Vuse permanently.
"Colorado is just one of many states as we roll out the brand nationally," she said, declining to give an exact number of states for proprietary reasons. "What I can tell you is that we plan to be a large, strong, national leader in a very short period of time. Colorado represents just one of our major states as we are rolling this out."
RAI began looking into the electronic cigarette arena approximately three and a half years ago, Delen explained, when it began to notice "extremely high levels of trial." What the company observed, though, is that while many adult smokers were trying e-cigarettes, they were not making a permanent switch.
The Winston-Salem, N.C.-based tobacco manufacturer directed its research and development department (R&D) to develop an e-cigarette that replicates the smoking experience of cigarettes, meets the company's internal stewardship standards and does so in a cost-effective manner.
"Our R&D delivered. Boy, did they deliver," Delen said. "This is a product that is entirely different than any [other] on the market today."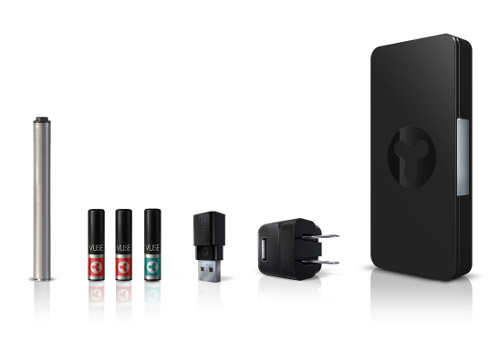 Vuse, which was developed by a team of scientists, engineers and product developers, consists of two components: a cartridge and a power unit, according to Danny Herko, senior vice president of research and development for R.J. Reynolds Tobacco Co., another RAI subsidiary.
The product also features the company's QuickConnect system, which connects the two components as easily as a razor blade connects to a razor. But it is Vuse's "under the hood technology" that really sets the product apart, Herko said.
"When a consumer takes a puff on Vuse, the microprocessor in the power unit communicates with the microchip in the cartridge approximately 2,000 times a second. Why is that important? It is important to deliver the perfect puff every time," he explained. "That's where Vuse digital vapor cigarette is going to meet consumers' expectations. It replicates the smoking experience."
Additionally, Vuse has a "smart light" at the end of its power unit that indicates when the cartridge and battery are running low -- an LED light will flash white when it is time to replace the cartridge and flash red when it is time to recharge the battery.
Herko clarified that Vuse, which is U.S. designed and assembled, is not a smoking cessation device, but a tobacco product. "We are not making any health claims," he said.