Riiser Fuels Begins Wisconsin Journey With 34-Store Deal
Get great content like this right in your inbox.
Subscribe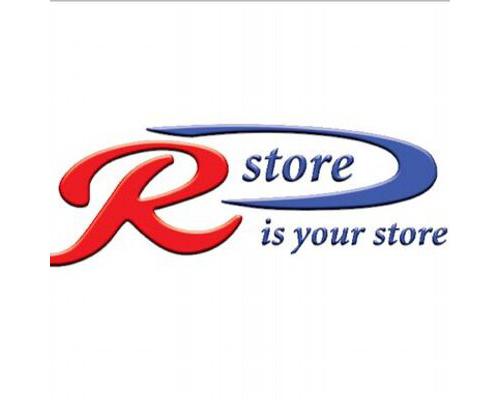 WAUSAU, Wis. — The sale of one local company leads the way for a new player on the Wisconsin convenience store scene.
As Convenience Store News reported on June 19, the owners of Riiser Energy sold the locally based business to a newly formed investment group out of Durham, N.C., Riiser Fuels LLC. The transaction included 34 R-Store c-stores.
The deal, brokered by American Business Brokers & Advisors, came at the right time.
According to Terry Monroe, president of American Business Brokers & Advisors, Riiser Energy's owners, Jim Kermerling and the Dudley family, were looking to move on to the next chapter. Kermerling and his late partner, Richard Dudley, purchased the business from the Riiser family 19 years ago.
So why sell now? Three key reasons, Monroe told Convenience Store News. "Economies of scale; interest rates are low so money is cheap and valuations are high; and demographics," he explained.
"There are 77 million Baby Boomers in the United States. They are now in their mid-60s to early 70s, and more than a third of them do not have a succession plan. They are ready to get out of the business," Monroe added.
In a nutshell, the stars line up, he pointed out.
"The convenience store business is a great business but it is also a very trying business. You are reacting all day; either you are reacting to your customers or your employees," Monroe explained.
Enter Riiser Fuels, formed by retail veterans Don Draughon and J.D. Dykstra. Draughon served as CEO of Durham-based Fuel USA LLC from January 2015 to January 2017. The company owned and operated convenience and gas stations in Virginia and Kentucky under the Apple Market name and supplied fuel to additional locations. 
Dykstra served as president of Fuel USA during the same timeframe. Both have been in the business for nearly 30 years.
Key to the sale, according to Monroe, was the ability to sell Riiser Energy in whole. In all, four parts made up the company: the convenience store division; wholesale division; transportation division; and Tankwagon division, which handles deliveries of home heating oil as well as gasoline and diesel fuel to agricultural, commercial and industrial accounts. 
"That is a difficult sale, to sell four different entities. By selling the four together, all the employees had a job. Most buyers, like Casey's and Circle K, are pure-play buyers; they just want to buy convenience stores. Jim wanted to sell the whole package so we worked to find the right buyer," Monroe explained.
The transaction is just the beginning for Riiser Fuels. The group has an exclusive relationship with American Business Brokers & Advisors and Riiser Fuels plans to build from this deal in Wisconsin, Monroe added.
"Building on the chain's foundation, Riiser Fuels' goal is to keep growing," he added.
With the R-Stores, the new owners will refresh the chain's offerings, including a foodservice program and a loyalty program.