04/06/2018
Sheetz Launches Hiring Initiative for 2,000-Plus Positions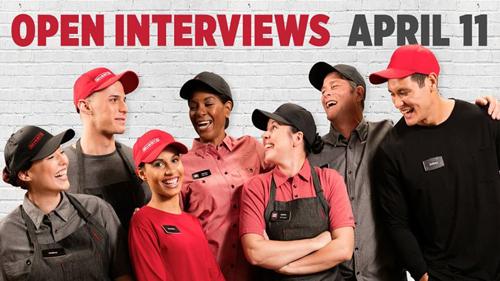 ALTOONA, Pa. — Sheetz Inc. plans to add more than 2,500 employees across its 560-plus convenience stores.
The hiring initiative aims to increase Sheetz' total employee count and number of full-time positions by creating and filling jobs at stores throughout Pennsylvania, West Virginia, Virginia, Maryland, Ohio and North Carolina.
The convenience retailer will hold open interviews for full-time and part-time positions beginning April 11 at all locations.
During the open interviews, prospective employees can learn about the retailer's commitment to offering employees sustainable careers built on an inspiring culture, community engagement and disrupting the convenience category as we know it, the company stated. 
"Our employees are so important to us," said Stephanie Doliveira, vice president of human resources at Sheetz. "We are deeply committed to investing in our people, rewarding our employees and attracting the best talent for the job whether it's in the distribution centers, food production facilities, corporate office or one of our store locations."
Sheetz offers competitive pay and benefits packages to all employees, including medical and dental insurance, a 401(k) retirement plan, college tuition reimbursement, an employee stock ownership plan, flexible schedules, opportunities for advancement, bonuses and vacation time.
Earlier this year, Sheetz ranked No. 66 on the 2018 Fortune 100 Best Companies to Work For, according to global research and consulting firm Great Place to Work and Fortune magazine. The retailer ranked at No. 87 in 2017, rising 10 slots from No. 97 in 2016, as CSNews Online previously reported.
Altoona-based Sheetz operates 568 store locations throughout Pennsylvania, West Virginia, Virginia, Maryland, Ohio and North Carolina. The company has more than $5.6 billion in revenue and more than 18,500 employees.