'The Simpsons' Kwik-E-Mart Store Comes to Life
Get great content like this right in your inbox.
Subscribe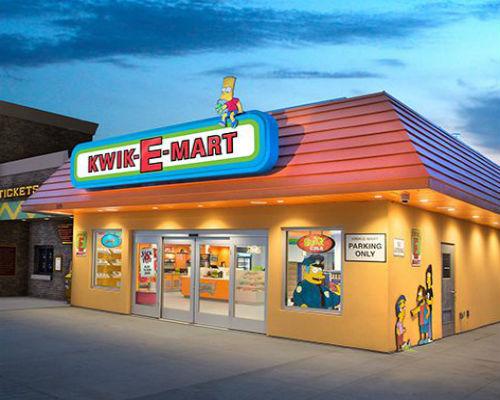 MYRTLE BEACH, S.C. — Fans of "The Simpsons" rejoice: the world's first real-life Kwik-E-Mart convenience store has come to life.
Designed like the favorite location from the long-running animated TV series, Kwik-E-Mart opened to the public on Friday, Aug. 17 in Myrtle Beach, reported WBALTV.
Customers can purchase ice-cold Buzz Colas, Heat-Lamp Hot Dogs, Lard Lad Donuts, Duff Beer, Flaming Moe's Energy drinks, and Squishees.
Other items for sale include memorabilia associated with Bart Simpson, his parents Homer and Marge, sisters Lisa and Maggie, and the rest of the globally-known characters from the town of Springfield, including Apu, owner of the show's Kwik-E-Mart c-store.
"The Simpsons" is known for its many catchphrases, including one from Apu that is painted on the wall above the exit that reads, "Thank you, come again!".
SimEx-lwerks Entertainment's Mark Cornell, one of the c-store's developers, said the first visitors included three generations of a family, all arguing playfully about who was the bigger fan of "The Simpsons."
"To see three generations walk through the door that all love 'The Simpsons,' how can you say that about anything else?" he said.
Kwik-E-Mart is located next door to a "Simpsons"-themed Aztec Theater, a 4-D movie theater, that is expected to open later this year, according to the news outlet.