From Single-Store Owner to Small Operator to Franchise
Get great content like this right in your inbox.
Subscribe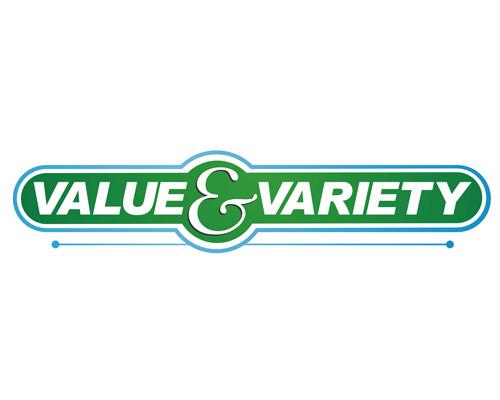 CLARKSVILLE, Tenn. — When Convenience Store News for the Single Store Owner profiled Value & Variety for its April 2012 cover story, co-owner Kulin Patel and his family had been in convenience retailing for only five short years. They had become single-store owners in July 2007 after acquiring a large Shell-branded gas station with 13 fuel pumps and a 4,000-square-foot convenience store in Clarksville.
It wasn't long that the family realized the disadvantages of being a single-store operator when you're on the playing field with larger chains. For starters, Value & Variety had to compete with other retailers who were selling in-store items at the price they had paid vendors for them. Then, there was the general lack of resources, lack of access to better pricing on fuel, and lack of support from larger suppliers that prefer to only work with the big c-store chains. 
Another five years and five more convenience stores later, Patel attests that this seemingly exhaustive list of hitches is what Value & Variety continues to struggle with today.
The retailer tackles these challenges head-on by embracing the uniqueness that comes with being an independent player in the convenience channel. According to the co-owner, this includes the freedom and capability to create a niche that differentiates it from the large c-store competitors, who he says are a dime a dozen in the channel.
"Our company works on the mantra of 'embracing your independence.' We are happily and luckily taking full advantage of being small and independent," Patel expressed.
Beyond selling the items traditionally found in a c-store, regardless of size, Value & Variety has uniquely positioned itself with specialty items like craft sodas and craft beers.
Conceptually, each Value & Variety store is designed so that when a customer walks in, the first thing they see is the vast selection of handcrafted sodas, purchased from almost every small and big brewer in the country and some from overseas. In addition, there's a large range of craft-brewed and imported beers. On average, a Value & Variety store offers nearly 300 types of handcrafted sodas and 500-600 types of beer, with 20-30 on tap and sold by growler fills. 
"Although many stores have now caught up with the idea of draft beer to go, we remain pioneers and major players in this space," Patel said. "Gourmet sodas are unique to Value & Variety — no one has the range of products in this category."
Value & Variety also prides itself on offering:
Specialty and imported novelty and nostalgic candy;

Hundreds of top-rated cigars;

Fast food like pizza, and fresh and cold sandwiches;

Staples like milk;

ATM and lottery; and

Clean public restrooms.
The company continually adjusts its portfolio and adds new products to keep the "wow" factor, Patel noted, adding that being an independent gives them the opportunity to do so. 
As part of its growth strategy, the company plans to open two new locations in 2018. It also recently acquired its first 10,000-square-foot store. Aptly named Value & Variety Fine Wines and Spirits, the store will sell liquor, wine, beer, sodas, cigars, and specialty cheeses and candy.
The retailer is also considering growth through franchising the Value & Variety concept.
"The entire convenience industry is evolving, or rather transforming rapidly, and whereas most operators are focusing on food, we are betting it all on the shopping experience and gourmet taste," Patel explained. "Being a small company, growing with other small businesses like ours, has given us the leverage and confidence to not only survive, but to thrive.
"Now, we wish to empower many other small operators like us fighting the might of the giants," he added.
For more on Value & Variety, check out the March issue of Convenience Store News.