Starbucks Unveils Radically New Store Design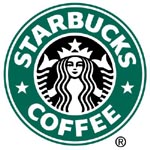 SEATTLE -- Starbucks Corp. this week unveiled a new store design that could be the prototype for its next generation of stores, according to a report by USA TODAY .

The 10-year-old Starbucks store on Olive Way in Seattle's bustling Capitol Hill area was closed for three months and revamped into a Starbucks that doesn't look or sound like any other. If the location is a hit, some version of it may eventually come to other Starbucks stores.

According to USA TODAY , which spent a day behind the scenes on an exclusive tour of the renovated store before its big reopening, the floor is stripped to highly polished concrete. Some of the chairs were salvaged from the University of Washington campus. Empty burlap sacks once used to transport Starbucks coffee beans hang from the walls. And an oversized table -- designed for customers to share -- is made from flooring salvaged from a local high school.

Until now, two local cafes owned by Starbucks have been used as "living labs" to test the new look and ambience of future stores, but without the Starbucks name. Instead, these two locations were named simply by their street locations, according to the newspaper report.

But this one most assuredly is a Starbucks. A sign hoisted above the store, designed to mimic the antiquated sign above Seattle's famous Pike Place Market, can be seen from blocks away.

"It's the biggest undertaking of design of any retailer in the world," according to Arthur Rubinfeld, global development chief at Starbucks. He said each new company-owned store will be LEED-certified, relying on energy efficiency and the reuse of old things to make new things.

The new store doesn't instantly look like a Starbucks. The colors are muted. The lighting, particularly in the evenings, is dimmed. The whole design tenor is low key, as if trying to look like it's been part of the neighborhood for decades, the report stated.

If this new design is a hit, Starbucks could ultimately expand pieces of it to as many as half of its stores globally. "This is the natural evolution of the brand," Rubinfeld told the newspaper. "This is all about elevating the brand's position worldwide."