Sunoco Shifts Focus From Transformation to Execution
Get great content like this right in your inbox.
Subscribe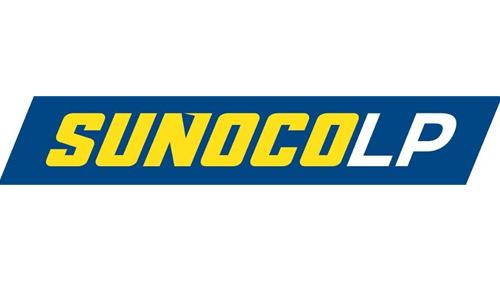 DALLAS — Sunoco LP closed the books on a solid 2017, and is now poised to move forward as a fuel distribution and logistics company.
The business performed well in the fourth quarter, with strong wholesale margins and continued cost reductions, President and CEO Joe Kim reported during the company's fourth-quarter earnings call on Feb. 22.
Sunoco has now positioned itself for future stability and growth, according to Kim, who highlighted three important steps the company completed to get to this place:
Completing the 7-Eleven Inc. transaction;

Fixing Sunoco's capital structure; and

Becoming an overhead- and capital-light model. 
"The 7-Eleven transaction was obviously vital to our transformation," he said. "One of the keys to the deal was converting one of our more volatile income streams — company-operated fuel margins — to a 15-year take-or-pay contract, which is now one of our most stable income streams."
As part of the second step, Sunoco recently repaid in full its term loan and paydown on all outstanding borrowing on its credit facility. The company has positioned itself to operate within a leverage ratio of 4.5 to 4.75 times for 2018 and beyond, Kim explained.
As for the third step, Sunoco's maintenance capital and general and administrative expense guidance will be 50 percent less than the average of the past two years going forward, the CEO added.
"We still have one more important step to complete, which is the conversion of our company-operated sites in west Texas to the commissioned agent model," Kim acknowledged.
The company expects to complete the conversion by the end of the first quarter.
"With the transformation almost complete, now the focus shifts to execution," the chief executive said. "Going forward, we have a strategy in place that will create value for our stakeholders."
The foundation of its strategy is rooted in financial discipline. The first criteria for all growth decisions will be ensuring Sunoco maintains its target leverage and coverage goals.
"We have an executable growth plan. We have developed a robust M&A pipeline that includes multiple acquisition opportunities," Kim said, adding that Sunoco is well-positioned to close on "attractive opportunities in the near future."
He outlined four key variables for seeking out such opportunities:
The highly attractive fuel distribution and logistics sector.

Sunoco will utilize its scale, brand and buying power to create material synergies.

Sunoco will utilize a portfolio management approach to balance and stabilize its income streams.

Future growth must fit within Sunoco's overhead- and capital-light model.
Sunoco will look at all areas of its business for acquisition opportunities. 
"We will go after assets that could be purely a contract to an asset that has all embedded real estate. We will even go after a target that is a company-operated site that could or could not own their real estate," Kim explained. "First of all, we are not going to run company-operated stores over the long run. We may acquire a company-operated store, but we will use our vast channels and vast customer network and relationships to channel-manage that to the highest realization for us."
Sunoco will go through a weighting process to keep a balanced portfolio that drives stability, he assured. 
"Our transformation to a fuel distribution and logistics business is nearly complete," Kim said. "Going forward, we have a strategy that will create value for our stakeholders. Our focus now is executing and delivering on this strategy."
7-Eleven Transaction
On Jan. 23, Sunoco closed on the transaction with 7-Eleven, with gross proceeds totaling approximately $3.2 billion. The deal included a 15-year take-or-pay fuel supply agreement under which Sunoco will supply roughly 2 billion gallons of fuel annually to 7-Eleven with an additional 500 million gallons of committed growth over the first four years, beginning this year.
In order to address market competition concerns that the Federal Trade Commission (FTC) identified, Sunoco was required to retain 33 fuel outlets — primarily in Texas, Florida and Pennsylvania.  
According to Scott Grischow, the company's senior director of investor relations and treasury, 19 of the 33 locations have already been converted to Sunoco's commission agent channel. The remaining outlets are expected to be converted by the beginning of March.
The commission agent structure allows Sunoco to have full control over fuel pricing, supply all locations, and receive a stable rental income stream.
Additionally, as required by the FTC, Sunoco will acquire 26 7-Eleven retail fuel outlets for approximately $50 million. A majority of these locations are in south Texas, and about one-third of them are fee-simple properties.
Sunoco will convert these sites to its commission agent model as well. The company expects to close on the transaction, and complete the conversions, by the second quarter, Grischow said.
Sunoco also retained 26 sites along the New Jersey Turnpike and New York Thruway. "These sites operate under long-term agreements with the respective authorities and we will continue to assess and implement the highest value option at these locations," he explained.
In total, roughly 300 million fuel gallons have shifted from the original 7-Eleven transaction, which was announced in April, to alternate, higher-margin channels with Sunoco's portfolio, according to Grischow.
"We were able to leverage our channel management strategy with these sites to ensure we retain all previously reported fuel volumes. The retained volume and EBITDA will allow us to achieve our target leverage and coverage goals," he said.
Q4 Financial Results
For the fourth quarter of 2017, Sunoco reported net income of $232 million vs. a net loss of $585 million in the fourth quarter of 2016, which included a $673-million goodwill and intangible asset impairment charge.
Total adjusted EBITDA for the quarter was $158 million, an increase of $4 million from the previous year. Wholesale adjusted EBITDA was $90 million, $12 million higher than fourth-quarter 2016, while retail adjusted EBITDA declined by $8 million to $68 million.
Net income for the wholesale segment was $47 million, compared to $63 million a year ago. Net income for the retail segment was $185 million, compared to a net loss of $648 million a year ago.  
Looking at operational performance, total fuel volume was 2 billion gallons — roughly flat with the previous year, said Chief Financial Officer Tom Miller. Sunoco saw mid-single-digit volume growth in west Texas. "The commissioned agent model allows us to participate in the turnaround and growth in this area," he added.
Fourth-quarter wholesale volume was 1.3 billion gallons, or 1 percent lower than the last quarter of 2016. Fourth-quarter retail volume was 626 million gallons, flat with a year ago.
On a weighted-average basis, fuel margin for all gallons sold was 15.3 cents per gallon, compared to 14.3 cents per gallon in the fourth quarter of 2016. The 1-cent-per-gallon increase was attributable to higher margins in the wholesale segment.
Total merchandise sales increased by 0.5 percent from a year ago to $568 million, reflecting an increase in merchandise and restaurant sales across the Texas oil-producing regions. Merchandise sales contributed $173 million of gross profit with a retail merchandise margin of 30.6 percent, an increase of 0.7 percentage points from the fourth quarter of 2016.
Same-store merchandise sales decreased by 0.8 percent and same-store gallons decreased by 1.4 percent during the quarter, reflecting weakness across the East Coast. In the Texas oil-producing regions, same-store merchandise sales increased by 11.2 percent and same-store gallons increased by 4.8 percent.
Also in the fourth quarter, Sunoco invested $38 million in capital expenditures, consisting of $25 million in growth capital and $13 million in maintenance capital. In 2018, the company expects to spend $40 million in maintenance capital and $90 million in growth capital, according to Miller.
Dallas-based Sunoco is a master limited partnership that distributes motor fuel to approximately 9,200 convenience stores, independent dealers, commercial customers and distributors located in more than 30 states. Sunoco's general partner is owned by Energy Transfer Equity LP.