Supplier Spotlights: Anheuser-Busch, PepsiCo & Heineken USA
Get great content like this right in your inbox.
Subscribe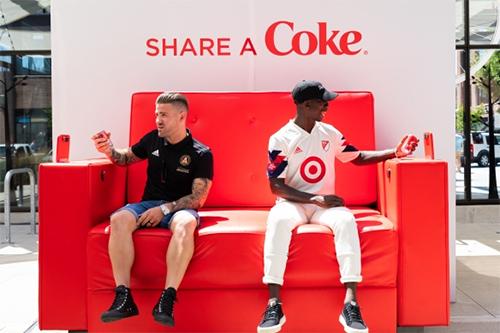 NATIONAL REPORT — While it's important for convenience store retailers to market themselves, new products, services, promotions and other initiatives by c-store suppliers are a major part of capturing consumer interest. Convenience Store News will regularly highlight such efforts in this roundup.
Here are the latest supplier spotlights:
Anheuser-Busch InBev
Bud Light continues to celebrate the Philadelphia Eagles' Super Bowl LII victory with the release of limited edition "Philly Philly" themed Super Bowl commemmorative packs that include Super Bowl LII Bud Light glassware and bottles
Only 20,418 packs (corresponding to the date of their Super Bowl win) will be available starting Aug. 16. Each pack will be individually numbered and offer the chance for fans to win tickets to the Eagles' season-opening game on Thursday, Sept. 6. The packs retail for $29.99 and be available in the Philadelphia metro area.
The celebration ties back to August 2017, when Bud Light made a promise to the City of Philadelphia, in response to a tweet from Eagles offensive tackle Lane Johnson, that if the Eagles won the Super Bowl, Bud Light would give out beer in celebration. Inspired by the promise and bud Light's "Dilly Dilly" campaign from the 2017 season, "Philly Philly" became a rallying cry for the city, as well as a nickname for the iconic "Philly Special" play call in the Super Bowl.
the Coca-Cola Co

.
The Coca-Cola "Share a Coke" campaign returned for its fifth summer with a focus on the role Coca-Cola plays during special summer moments shared with others.
This year featured the debut of the Coca-Cola Share Chair, an oversized armchair doubling as a "shareable" vending machine. When two people sat together, personalized mini cans of Coca-Cola and Coke Zero Sugar were vended through the chair's arms while a strategically positioned camera captured the moment and provided fans with a photo and video of their experience to share on social media.
The Share Chair stopped at several marquee summer events, including the Special Olympics USA Games in Seattle, the Major League Baseball All-Star Game in Washington, D.C., and the BET Experience in Los Angeles. Several thousand fans, including sports stars Jordan Spieth, David Ross and Greg Garza, and singer/actor Trevor Jackson, experienced the first-of-its-kind activation, enjoyed a complementary Coca-Cola and shared their experience on social media.
"We wanted to offer a fun and unique 'Share a Coke' activation at events where people expect Coca-Cola to be," said Abby Peck, brand public relations manager, Coca-Cola North America. "The 'Share Chair' was a refreshingly unexpected way to give fans a personalized Coca-Cola experience."
Harvest Hill Beverage Co.
The SunnyD brand is taking the wraps off its new look and advertising campaign, aimed at a new target of Generation Z tweens and teens from age 13 to 18. The makeover features a a fresh take on SunnyD's iconic logo, a new website and renovated social channels, topped off with the SunnyD's first national ad campaign since 2015.
The campaign kicks off this month across national and local TV, national Hispanic TV, cinema, streaming video and paid social platforms geared right to a new generation of SunnyD fans, on properties including MTV, VH1, Spotify, Pandora, YouTube, Hulu, Bravo, Lifetime, Unimas and Galavision.
"SunnyD is truly one-of-a-kind, and it's time to share its originality with a whole new generation by celebrating that group's own originality," said John LeBoutillier, president and CEO of Harvest Hill. "SunnyD's taste is second to none, bursting with flavor, and has a huge appeal to Gen Z, a group that appreciates what makes brands like ours distinct, and knows to drink to their own beat."
At the heart of the campaign is a high-energy anthem spot titled "Boldly Original," which also serves as the brand's new tagline. Each video features a cast of diverse teens — from a cycling acrobat to a budding scientist — who embody originality, and a new track from rising star DJ Kass drives each spot.
Heineken USA
To celebrate the 100th anniversary of Red Stripe beer producer and Jamaican brewer Desnoes and Geddes Limited, the Red Stripe brand is collaborating with five-time Grammy Award winning Jamaican musician and producer Paul "Pablo" Stennett and seven Jamaican artists to create original singles representing the evolution of Jamaican music throughout the years.
Red Stripe officially previewed the album's first single in a live debut performance by reggae and SKA sensation Christopher Martin at Wynwood Artwalk on Saturday, June 9, at the event marking the official countdown to SumFest, Jamaica's biggest music festival. Martin's track serves as the unofficial Red Stripe anthem.
"Reggae music is intrinsically Jamaican and so is Red Stripe Beer and so it makes perfect sense that the great Jamaican Beer would develop this tribute to reggae to celebrate Desnoes and Geddes 100th anniversary," said Amberly Hilinski, senior brand manager, Red Stripe USA. "This EP allows our fans to experience, first hand, the 'good vibes' of our heritage through an amazing collection of original songs from celebrated Reggae artists across multiple genres."
The full album will be available for download on Aug. 31. Funds generated from iTunes sales will go to the development of Jamaican Music under the Desnoes & Geddes Foundation's Learning for Life platform in partnership with the Pablo Stennett led We Are Tomorrow Foundation.
Heieneken-owned brand Tecate also returns with its "Claim Your Corner" retail promotion during August and September as a lead-up to the highly-anticipated rematch between two of the top fighters in the world. The championship boxing bout between "Golden Boy" Canelo Alvarez and his opponent Gennady "GGG" Golovkin is set for Sept. 15, Mexican Independence Day.
The fully integrated marketing program includes a fight thematic point of sale for display merchandising, designed to drive awareness and participation in a sweepstakes that gives consumers the chance to win one of 5,000 pay-per-view streaming codes or a boxing glove signed by Canelo or GGG.
"The viewership and attention these fights attract and the brand's association with the sport have had a tremendous impact on consumer engagement and Tecate sales," says Gustavo Guerra, Tecate brand director. "The fights and the passionate fans who support them have expanded share of voice, trial and awareness."
To bring Tecate fans closer to the action, the proprietary Bold Punch app with a new augmented reality (AR) feature will deliver the latest boxing info, exclusive videos, fighters' bios and stats, and tips on how to watch the upcoming fight. Tecate cans and bottles will serve as AR triggers ensuring consumers have easy access to the experience.
"With high-reach traditional and social media, impactful channel specific activation, and a bout that promises to be a blockbuster, 'Claim Your Corner' covers all corners to provide a unique opportunity to maximize sales," Guerra said.
PepsiCo
This summer, Doritos Blaze and Busta Rhymes are searching for the newest hip-hop star to share the stage with a major headliner at a music festival later this summer and potentially open doors on a new career. The grand prize winner will also take home $50,000.
Busta, producer Terrace Martin and All Def Music joined forces to create the Doritos "Blaze Beat," the first-ever hip-hop track made entirely from heat- and spice-inspired items. Fans can submit their own original lyrics over the Blaze Beat at doritosblazethebeat.com and also view who has the hottest tracks. After submissions close on Aug. 17, Busta and team will select five finalists to share the stage with a major headliner at the official Life is Beautiful Music & Art Festival pre-party in Las Vegas on Thursday, Sept. 20 on the Doritos #BlazeStage.
From there, Busta and team will choose one winner who will be crowned the Blaze the Beat champion with a $50,000 grand prize.
"The Blaze the Beat program continues Doritos' long history in music, with epic stages and performances throughout the years at major events like South by Southwest and E3," said Rachel Ferdinando, vice president of marketing, Frito-Lay North America. "Now we're really looking to give back to the music community and create meaningful opportunities for aspiring musicians. Our goal is for Blaze the Beat to open doors for hip-hop artists who wouldn't otherwise get a legitimate chance for a major breakthrough."
PepsiCo also announced that on Sept. 1, it will become the exclusive non-alcoholic beverage and salty snack partner across various Madison Square Garden Co. (MSG) properties, including New York's Madison Square Garden, the Hulu Theater at MSG, Radio City Music Hall and the Beacon Theatre; the Forum in Inglewood, Calif.; The Chicago Theatre; and select TAO Group entertainment dining and nightlife venues.
Additionally, PepsiCo will become an official partner of MSG's sports franchises the New York Knicks (NBA), New York Rangers (NHL) and Westchester Knicks; the Christmas Spectacular Starring the Radio City Rockettes; and Counter Logic Gaming, a North American e-sports organizations.
"We are pleased to welcome PepsiCo to The Madison Square Garden Co.," said James Dolan, executive chairman and CEO, The Madison Square Garden Co. "Both MSG and PepsiCo have built a collection of world-renowned brands, and have a passion for bringing people together through unforgettable live experiences. We are confident that this partnership will benefit our customers, as well as both our businesses."
All MSG venues will feature PepsiCo's portfolio of popular food and beverage options, and Madison Square Garden Arena will showcase many of PepsiCo's newest product innovations, including culinary inspired offerings featuring Frito-Lay products. The eighth floor of Madison Square Garden will become the Pepsi Concourse, complete with the Pepsi Fan Deck, a new notable public gathering space where fans can congregate during their favorite events.
Perfetti Access Strategies
Consumer goods brokerage firms Perfetti Sales & Marketing and Access Strategies merged to create Perfetti Access Strategies (PAS) effective Aug. 1. The companies will combine business operations within the coming year.
The combined company is privately held and managed by sharegolders Mike Perfetti, founder of
Perfetti and now chairman of PAS, Joe Perfetti, vice president of Perfetti and now CEO of PAS, will have management responsibility for the grocery and drug channels; and Shaun O'Brien, founder of Access and now president of PAS, will have management responsibility for Convenience and Alternative channels as well as operations.
The headquarters for PAS will be located in Willowbrook, Ill., where office expansion plans are underway.
"We want the clients that have supported Perfetti and Access over the years to see a significant and immediate value," said Joe Perfetti. "Our top priority is to push our current book of business to its limits while continuing to double down on resources such as retail staff and analytics."
Perfetti will also carry over its membership with the Consolidated Sales Network to PAS.