Three C-store Chains Doing Shopper Marketing Right
Get great content like this right in your inbox.
Subscribe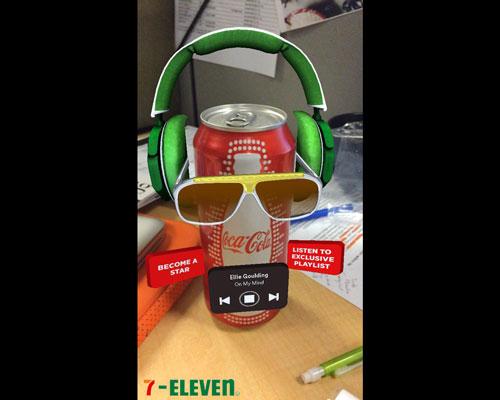 NATIONAL REPORT — The small store sizes of convenience store chains typically leave little room for large point-of-purchase materials. However, bigger is not necessarily better in shopper marketing. Here, Cyndi Loza and Nidhi Madhavan of Path to Purchase Institute, a Convenience Store News sister company, share some noteworthy examples of effective, or just plain cool, in-store activations in the convenience channel.
They believe each example below well executed the 4Cs of effective in-store and digital activation: command attention, connect with the shopper, convey information, and close the sale.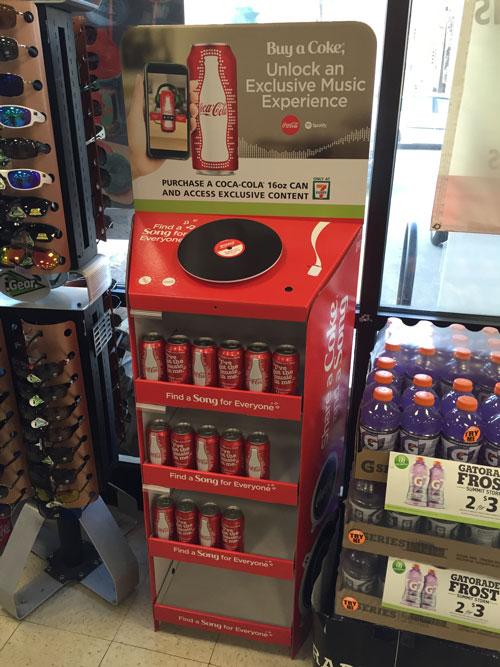 7-ELEVEN
This is a great example of how shopper marketing can be a unique part of a marketing arsenal. In spring 2016, 7-Eleven stores carried an exclusive can from Coca-Cola Co.'s flagship brand that delivered account-specific content via augmented reality mobile application Blippar.
Using the app, shoppers were able to scan the silhouette of a bottle depicted on the can to superimpose sunglasses, headphones and a play button over the SKU, which allowed users to play music from various artists such as Elle King, The Killers, Ellie Goulding and Beck.
In stores, the cans were stocked on account-specific, motion-activated floorstands that spinned a record and played "Lean On Me" by Bill Withers or "All I Do Is Win" by DJ Khaled when shoppers walked near the display.
The program worked because it encouraged shoppers to engage with Coke in a different, new way and it put the brand center stage on something that's just simply cool and keeps it in the conversation.
CIRCLE K  
Noting there was a cross-purchase behavior between chewy candy and Circle K's Polar Pop beverages, Ferrara Candy launched Trolli Sour Sippers edible candy straws at the retailer to complement the beverage. Available in a blue raspberry flavor, the SKU launched at Circle K stores on July 1 and rolled out to other retailers across channels at the end of August.
In stores, account-specific floorstands depicting a Polar Pop beverage stocked the candy straws, alongside Trolli Sour Brite Bites and Crawlers. The program aimed to both simultaneously increase Trolli SKU and Polar Pop sales. The floorstand also worked to communicate the combined price of a Polar Pop of any size and Trolli Sour Sippers, helping to close the sale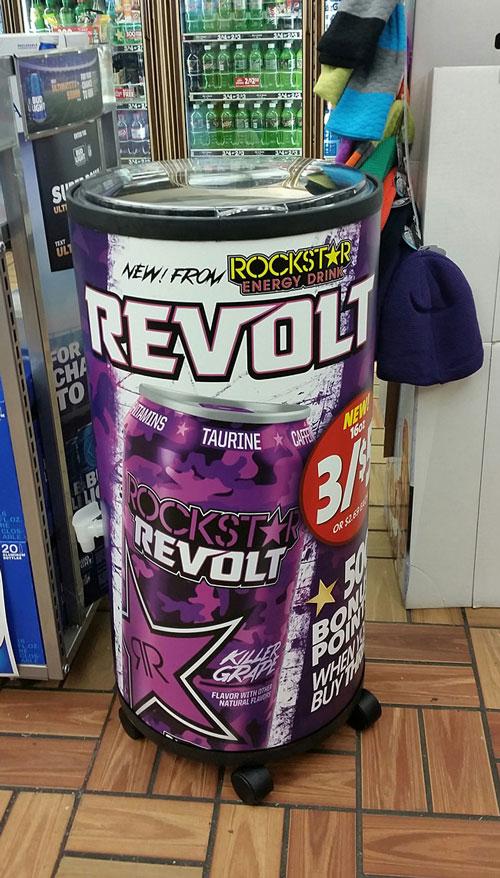 SPEEDWAY
Energy-drink manufacturer Rockstar provided Speedway with an exclusive "Killer Grape" flavor of its Rockstar Revolt beverage line early this year. In stores, the exclusive beverage earned secondary merchandising space in dedicated, eye-catching coolers promising Speedy Rewards members 500 bonus points with the purchase of three SKUs for $5. The display's design made it easily shoppable and its vibrant colors and graphics commanded significant stopping power.
Online, the retailer used its "Speedy Scratcher" instant-win game — a recurring promotion frequently used to plug new products — to give away hundreds of free cans and coupons, which encouraged store trips.
For more on each program, visit the Path to Purchase Institute at p2pi.org. Also, look in the October issue of Convenience Store News for more noteworthy examples.