11/19/2018
Today's Consumers Want a Local Brand With a Story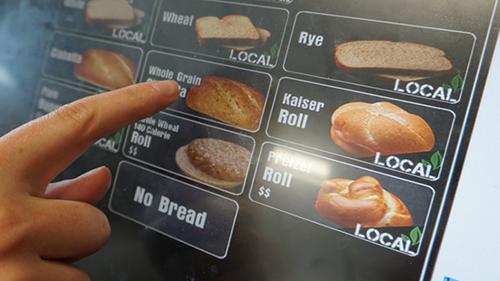 NATIONAL REPORT — Consumers' preference for local communities, businesses, products and more is on the rise, especially for companies in the food and beverage sectors.
This shift has been happening for a while and is not only growing more quickly now, but it's also likely to stay, according to a new study by global management consulting firm A.T. Kearny, entitled Competing in an Age of Multi-Localism. The firm characterizes multi-localism "by preferences for local communities, industries, products and customs."
"We are seeing growing demand for local and personalized products gaining momentum," Courtney Rickert McCaffrey, manager of thought leadership for A.T. Kearney's Global Business Policy Council told Convenience Store News. "Consumers really want a local brand with a story to identify with, particularly millennials and the younger consumer."
However, local products are not just desired by the younger generation. All consumers trust large brands less than they did in the past, and are looking to get behind small, local companies that support their community, according to McCaffrey.
In a 2017 Global Future Consumer Study, 55 percent of U.S. consumers reported very little or no confidence in big brands, which was up from only 36 percent in 2012, she noted.
The move toward localizing products is being driven not only by consumer preferences, but also the introduction of modern industrial policies, advancements in technology, and transitions in corporate governance structures and attitudes, explained McCaffrey.
Another driver of localization is the growing attention to environmental concerns and the impact of purchases on sustainability. Local products are not shipped over long distances, so it takes fewer resources to bring them to market — plus local foods and beverages are often seen as fresher in the eyes of consumers.
"Food and beverage is one of the sectors most effected by localization," McCaffrey pointed out, explaining that retailers considering local should determine where the value proposition for local is most relevant for their stores and then do a deep dive into what consumers in that market prefer.
"Do they prefer local brands and products? And then, what products do they really want to be local vs. those they don't care about as much?" she advised.
Going local may lead to trade-offs in efficiency of scale and national supply chains. There is more complexity when it comes to managing local supply chains, so a company needs to evaluate how it would work for them and who will have the decision-making power for what product mix would go into each store, McCaffrey said.
Also, localization is not just happening in the United States. This is a challenge companies are facing all over the globe, the firm's research shows.
"In our survey, 89 percent of companies globally are already pursing or considering pursuing localization," McCaffrey said.
Download our full report, "How to Localize Your Product Mix," by clicking below.