The Top 10 Prepared Food Trends at Convenience Stores
Get great content like this right in your inbox.
Subscribe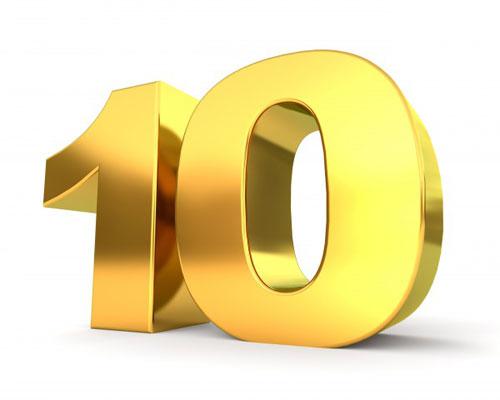 CHICAGO — As convenience stores continue to build up their foodservice credentials and consumers continue to take notice, the prepared food category keeps growing in importance to the channel.
Datassential, a food and beverage industry research and consulting firm, believes the following 10 trends are having the greatest impact on the category right now and will sustain into 2019:
1. F

ind the Right Balance Between Taste & Nutrition
The shift to healthy eating continues to hit the foodservice market, and that includes c-stores. Taste is the top driver for away-from-home purchases. However, health and wellness was the fastest-growing driver between 2012 and 2016.
2.

Customization Counts
C-store customers value a wide variety of choices in how they can top a prepared food product. According to Datassential's Keynote Report: C-Stores, condiments serve as an indicator of quality and can be a way to both increase the perceived range of offerings and allow for more consumer customization.
3. 

Simplicity Satisfies
Some of the highest-rated limited-time offers (LTOs) are basic concepts, like QuickChek's Salt & Pepper Fries, which was recently featured in Convenience Store News' "What Hot on C-store Menus?" department. 
4.

 Global Flavor Adds Variety
Ethnic items such as egg rolls, empanadas and sushi are craveable to c-store consumers. Adding global flavors to ubiquitous items is another way to add a taste of the world and increase variety. 
5.

Take Advantage of the Impulse Buy 
Forty-three percent of c-store visitors buy something they hadn't planned on purchasing.
6. 

Continue to Use the F Word: Fresh
Don't just add the callout; have fresh food available — fruits, veggies, salads, etc.
7. 

Put Pizza in the Breakfast Plan
According to Datassential's 2018 SNAP! Keynote: Pizza, breakfast pizzas are trending on menus. Grab the morning-rush crowd by offering a fresh, hot slice.  
8.

Market Desserts as a Snack
Mini desserts have potential as a c-store snack that people will grab on the go. Forty-three percent of consumers are interested, but only 27 percent of c-stores offer them (as of 2017).
9.

 Make It Mini

 
In 2016, 62 percent of consumers were interested in seeing hot appetizer/finger foods at convenience stores. That was up from just 19 percent in 2012.
10.

Snacking Is Big for C-store Food
As a snacking source, c-stores rank higher than vending machines in purchase history and consideration.
Based in Chicago, Datassential brings clients real-world insights on flavor trends, foodservice and consumer packaged goods, globally.