Top Drugstore Chains Focusing on Digital & Physical Engagement With Shoppers
Get great content like this right in your inbox.
Subscribe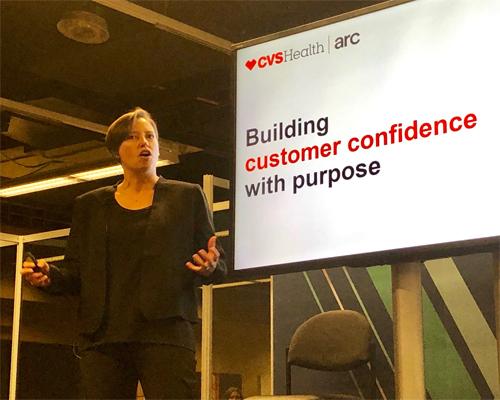 CHICAGO — Top executives from drugstore chains Walgreens and CVS spoke Wednesday morning at the 2019 Path to Purchase Expo (P2PX) in Chicago, sharing strategies on how they're getting more personal in how they talk to shoppers: Walgreens through the lens of digital and using technology to empathize with shoppers, and CVS through an overhaul of its in-store communication mechanisms.
In fact, Marcy Brewington, director of in-store marketing strategy for CVS Health, announced a "full redesign" of its in-store signage for each of its 9,000 stores, to begin early next year.
Brewington told a standing room-only crowd that the refresh will roll out slowly throughout the year — planogram by planogram — and be completed by the end of 2020. She spoke alongside Dana Stotts, senior vice president and strategic director of Arc Worldwide, which CVS worked with to research, redesign and strategize how signage would be used in its stores.
The CVS session, titled "Building Customer Confidence With Purpose," directly followed a packed keynote address by Alyssa Raine, divisional vice president, brand marketing and creative, for Walgreens. She spoke about how the retailer created 400 different digital videos for flu shot season, tailoring each one to a different shopper motivation.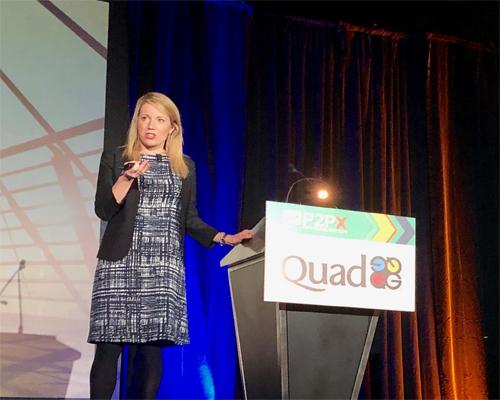 In her presentation titled "Walgreens: Combining Technology and the Human Touch to Improve the Customer Experience," Raine addressed a question familiar to convenience store retailers: How do you use signage to enhance the customer experience without overwhelming them with too much messaging?
She focused on how the chain's new messaging will enable shoppers to find what they need quicker.
Drugstore chains like Walgreens and CVS are seemingly moving away from direct competition with c-stores as they focus more heavily on health and abandon unhealthy categories like cigarettes and other tobacco products. However, these small-format stores are blazing new territory in utilizing technology both inside and outside the store to increase shopper engagement.
Visit Convenience Store News sister publication Retail Leader to learn more about how these retailers are addressing the shopper experience
This year's Path to Purchase Expo is being held Nov. 13-14 at the Hyatt Regency Chicago. Hosted by the Path to Purchase Institute, a sister organization of CSNews, P2PX is the world's largest gathering of brand manufacturers, retailers, agency professionals and solution providers for marketing to shoppers.
The Path to Purchase Institute is a global member community serving the needs of brand manufacturers, retailers, agencies and the entire ecosystem of solution providers along the path to purchase. The Institute exists to engage and inform its members and the industry at large about best practices and a deeper understanding of marketing efforts along the path to purchase.
Both the Path to Purchase Institute and Convenience Store News are properties of EnsembleIQ, a premier business intelligence resource that believes in solving big problems and inspiring bold ideas.
WANT MORE?
Path to Purchase Institute members have access to more than 1,800 articles and a library of 14,000 marketing and merchandising images along with detailed retailer profiles spotlighting operations and strategies. Visit p2pi.org for more information.