TPE 2019 Promises More Education & Excitement as Tobacco Expo Celebrates 15th Anniversary
Get great content like this right in your inbox.
Subscribe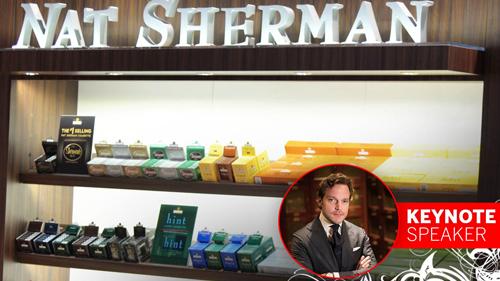 LAS VEGAS — TPE 2019 will mark the 15th anniversary of the show with an expanded show floor, insights from the National Outlet of Tobacco Outlets (NATO) and a keynote session on merchandising to grow the bottom line.
The annual tobacco show will take place Feb. 11-13 at the Las Vegas Convention Center in Las Vegas.
Keynoting TPE 2019 will be Michael Herklots, vice president of retail and brand development for Nat Sherman. His Feb. 12 presentation, "How to Merchandise, Market, and Promote in a New FDA Landscape," will provide tips and guidance to best practices.
To increase productivity at TPE 2019, the show will offer 25 percent more floor space than the 2018 event. Along tobacco, vapor and alternative accessory products, the show floor will feature the latest device innovations and newest CBD products.
In addition, NATO will host two sessions from the show floor:
"How Innovation is Changing the Vape Category" to on Feb. 12. led by Brendan McDermott from Solace, Zach Bader from MMS/Bo Vape and Jacopo D'Alessandris from E-Alternative Solutions/Swisher International.

"CBD: Capitalizing on Emerging Trends and Mitigating Risk," on Feb. 13 led by Arnaud Dumas de Rauly from The Blinc Group, Case Mandel from Cannadips, Garett Gaff from Hoban Law and Cameron Forni from Cura CS.
Other TPE education sessions include:
Market Trends in Tobacco, Wall Street Industry Update

Tobacco Legislation: A Local and State Overview

Driving Profits, Inventory Management, Point of Sales Systems and Customer Loyalty Programs

The Power of Partnerships: How to Leverage Vendor Relationships to Grow Your Business
Following the end of the first day, TPE 2019 will host an industry party. The event will offer after-hours networking and relationship-building, along with food, drinks and entertainment.
"Fifteen years of TPE is a milestone worthy of a big party," said Jason Carignan, chief marketing officer of Kretek Industries Inc., parent company of Kretek. "This show has seen so much growth and change since its beginnings in 2004. It'll be a celebration of our entire industry — the innovation, growth, and success over the years, and the inspiration and information we all enjoy when we come together at this storied tradeshow."
To reach help elevate the trade show, Tobacco Media Group (TMG), parent company of TPE, brought on board Dawn Conger, the previous vice president of operations/senior director of trade show meetings for the International Premium Cigar & Pipe Retailers Association (IPCPR).
She brings with her more than 18 years of experience in event management, trade show logistics, team building, and financial planning.
"Although TPE 2019 still feels like it's a ways out, February will be here before we know it," said Ben Stimpson, managing director of TMG. "We're operating at top velocity to bring the very best to the show. From planning to execution, our aim is to set everyone up for maximum success."