TravelCenters of America CEO: Business Plans Continue to Gain Traction
Get great content like this right in your inbox.
Subscribe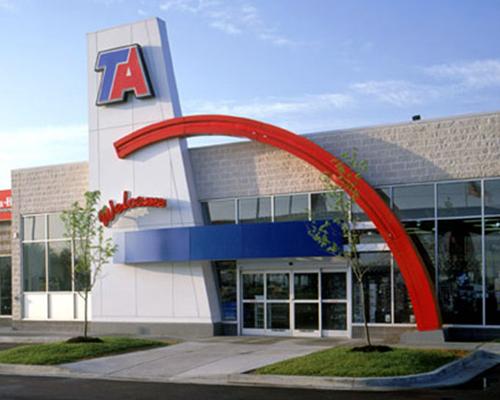 WESTLAKE, Ohio — TravelCenters of America LLC's (TA) second-quarter numbers are in and the company's strategy to boosts the numbers is reflected in the results.
On Aug. 6, TA's financial results for the second quarter included adjusted net loss of $2.4 million and adjusted EBTIDA of $36.3 million compared to an adjusted net income of $405,000 and adjusted EBITDA of $36.6 million for the second quarter of 2017, according to CEO Andrew Rebholz.
In discussing the second-quarter results during an earnings call, he pointed out adjusted EBITDA for the second quarter improved slightly from the first quarter, and the company was "pleased to see several positive signs that our business plans continue to gain traction."
Notable numbers, according to the chief executive, include:
Same-site fuel volume change of negative 1 percent this quarter was in line with the first quarter's same side change despite continued fuel efficiency and competitive headwinds that are occurring. Year-to-date this time last year our same-site fuel volume was down about 4.5 percent, while year-to-date this year same-site fuel volume was down 0.9 percent.

"This improvement is due to a stronger freight environment that has led to increased demand for fuel and due to our fuel purchasing and pricing efforts and marketing strategies," Rebholz explained.

Same-site nonfuel revenue increased 3 percent while same-site nonfuel margin increased 4.7 percent. Travel center nonfuel revenues increased 5.5 percent primarily due to a 4.3-percent increase on a same-site basis.

 

"Our efforts to expand TA's truck service programs and certain other marketing programs were productive. These programs improved in already strong nonfuel gross margin percentage which increased 100 basis points on a consolidated basis this quarter," he said.

On a consolidated basis, TA saw increases compared to the prior year of 5.3 percent in total tire unit sales, 49.5 percent in onsite mobile maintenance work orders, 6.8 percent in RoadSquad work orders and a 58.5 percent in Reserve-It! parking reservations revenues.

Site-level operating expense as a percentage of nonfuel revenues for same sites improved by 130 basis points despite the rising labor market. The new restaurant management software TA installed as part of the multiyear project allows managers to better forecast sales and schedule staff. 

"We saved approximately $700,000 compared to the same period last year, primarily as a result of implementing that IT application combined with closing restaurants during unproductive hours," he said.

TA is also seeing some savings from the site accounting function centralization project. For the second quarter, this initiative generated savings in site-level operating expenses of $359,000 and cost about $299,000 in selling, general and administrative expenses as the company built out the corporate accounting function to take over these site activities.
"By June 30, we were about 36 percent complete on a site count basis with this project, which we expect will generate net annual cost savings of approximately $6.5 million when fully implemented," Rebholz added.
TA's standalone convenience store segment, which primarily operates under the Mini Mart banner, also saw a slight uptick quarter to quarter, as Convenience Store News previously reported.
"Looking ahead, we'll continue with our current business plans to make the most of our existing sites through initiatives such as our commercial tire network, on-site mobile maintenance, and RoadSquad roadside assistance and call-center programs, and completing the rollout of the GoGo Rewards loyalty program at our Minit Mart stores," Rebholz said.
Travel Center Expansion
TA is also kicking off a plan to seize opportunities to grow its travel center network.
"For some time, many of our traditional customers have told us that additional volume could be funneled to our brand if our site network were expanded in certain corridors," the chief executive explained.
According to Rebholz, an increase in ecommerce has led to new distribution centers and a change in trucking and freight patterns. As a result, TA is rethinking its traditional strategy of building its presence on interstate highways.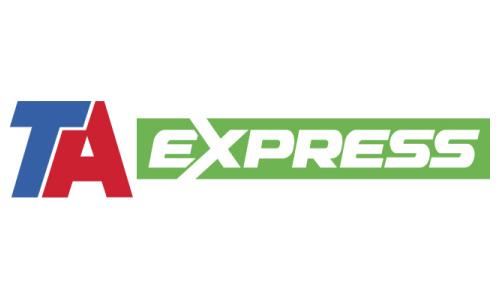 "In many cases, we recognize that the secondary routes don't always warrant or even accommodate a large-format full-service TA or petro travel center," he explained. 
"As the logistics and transportation infrastructure and processes continue to evolve, we realize that a larger network including some smaller sites may be what will be needed to continue to be a relevant supplier to the trucking companies, who themselves are changing to meet today's regional distribution center opportunities or down the road, the electric or autonomous trucking opportunities so that they remain relevant to their shipper customers," the chief executive said.
The end result: TA Express, a small format truck stop concept that will offer many of the services and amenities found at TA's full-service travel centers, but will exclude a sit-down, table-service restaurant.
"One of the reasons that expansion of our travel center network slowed so much in the past two years is the relative lack near interstate highways of 20- to 25-acre land parcels and/or large full-service travel centers available for sale," Rebholz said.
"Introduction of TA Express enables us to revisit those areas where we have portfolio gaps and attempt to fill those gaps through acquisitions, franchising or development," he added. "We have done little in the franchising arena in the last several years, but we believe that our reenergized franchising program and our introduction of TA Express can be great avenues to grow site count, better serve our trucking customers and growth TA's EBITDA and free cash flow with a much smaller investment than is required for our typical large-format company operated travel centers."
TA does not have a firm target or timeline on the number of TA Express locations. However, according to Rebholz, the first TA express branded locations that will be sites that TA currently owns and operates.
"They are some of our smaller sites from an acreage perspective, don't have sit-down restaurants, in some cases have the truck repair and in some cases don't," he said. "And I think the first four of those will be happening sometime here in the next few months."
Currently, he added, one site is branded TA, two are small truck stops TA added through an acquisition that are branded Mini Mart, and the fourth is a site TA acquired a few years ago but never rebranded.
Based in Westlake, TA's nationwide business includes travel centers located in 43 U.S. states and in Canada, standalone convenience stores in 11 states and standalone restaurants in 13 states. Its travel centers operate under the TravelCenters of America, TA, Petro Stopping Centers and Petro brand names. TA's convenience stores operate principally under the Minit Mart brand name. Its standalone restaurants operate principally under the Quaker Steak & Lube brand name.