TravelCenters of America's Growth Efforts Include New TA Express Brand
Get great content like this right in your inbox.
Subscribe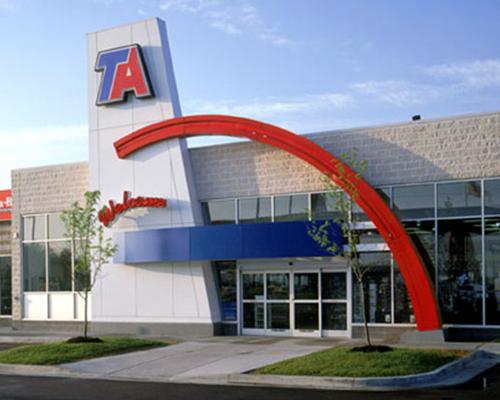 WESTLAKE, Ohio — TravelCenters of America LLC is approaching growth with two key drivers: expanding its franchise network and launching a new brand, TA Express.
"We have a strong history with our franchise operations," said Barry Richards, president and chief operating officer of TravelCenters of America. "Franchisees tell us they've been more successful in branding with us. We hope to continue to garner more relationships like these to help expand our company legacy far into the future."
In addition to growing its TA and Petro Stopping brands through franchising moves, TravelCenters will unveil TA Express later this summer.
According to the company, TA Express is a "smaller, more nimble concept to serve travelers, professional drivers and local motorists with top-quality diesel fuel, branded gas options, food offerings and convenience items."
TA Express will also give prospective franchisees another model from which to choose.
"While our traditional travel centers offer a wide variety of options for all travelers, we heard from our motorists and professional drivers that they also wanted locations where they could experience TravelCenters quality in a quick-serve setting. That's what we're offering with TA Express," Richards said.
"TA Express gives our guests another convenient way to refuel, replenish and refresh so that they can quickly and easily continue their family trip or deliver their freight load," he added.
TA Express sites will increase the number of fueling options for professional drivers and will accept the same fuel programs and payment methods as traditional TA and Petro locations.
Professional drivers in TravelCenters' UltraONE Program will also be able to earn and redeem points at TA Express locations.
Franchise expansion efforts are ongoing and TA Express locations will be announced soon, according to the company.
Westlake-based TravelCenters of America operates in 43 states and in Canada, principally under the TA and Petro Stopping Centers travel center brands and the Minit Mart convenience store brand.