TravelCenters Celebrates Grand Opening of TA Commercial Tire Network Retread Center
Get great content like this right in your inbox.
Subscribe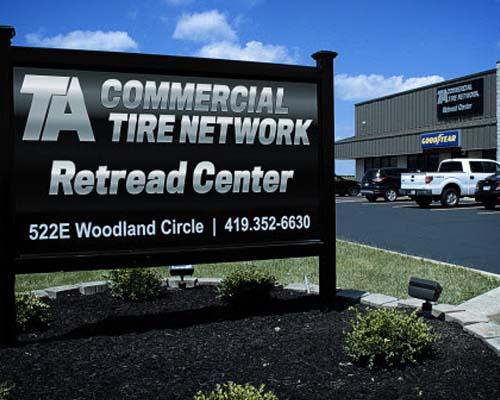 BOWLING GREEN, Ohio — TravelCenters of America LLC's TA Commercial Tire Network Retread Center is officially open for business.
Located in Bowling Green, Barry Richards, president and chief operating officer of TravelCenters, and Skip McGary, executive vice president of TravelCenters, joined Mayor Richard Edwards to cut the ribbon to open the facility.
The TA Commercial Tire Network Retread Center is part of the Goodyear Authorized Retread Network. TA acquired the facility last month, as Convenience Store News previously reported. 
"We have a winning combination — a newly renovated facility in a great community, state-of-the-art retread equipment and an operations team with over 150 combined years of expertise in the retread business," Richards said.
"Now we have the ability to provide a complete tire management system and retread tires for national and local fleets, local industries, regional construction and the agricultural segments," he added.
The 32,000-square-foot TA Commercial Tire Network Retread will provide a full line of Goodyear commercial tire retread products, including Goodyear UniCircle retreads, to fleets, local industries and tire dealers within a 150-mile radius of Bowling Green.
Local customers will be able to purchase Goodyear retread tires, as well as shop a full line of new Goodyear brand tires in the remodeled showroom. Tire inspection and repair services, as well as roadside service, will also be available through the retread center.
In addition, numerous TA Truck Service facilities will have access to Goodyear brand retread tires produced at this plant.
Based in Westlake, TravelCenters conducts business in 43 states and Canada, principally under the TA and Petro Stopping Centers travel center brands and the Minit Mart convenience store brand.
The TA Truck Service network includes 244 truck service facilities with 1,090 repair bays, nearly 3,000 technicians with certifications in ASE and TIA, a fleet of more than 2,600 RoadSquad and third party provider service trucks and more than 162 OnSITE mobile maintenance vehicles.