Trendspotting at the 2013 NRA Show
CHICAGO –- Perhaps the biggest draw of the 2013 National Restaurant Association Show (NRA Show), held May 18-21 at Chicago's McCormick Place, was the exhibitor halls. More than 61,000 attendees and visitors from 100-plus countries got to peruse hundreds of booths showing off thousands of products for all types of foodservice operators.
For attendees in the convenience store industry, highlights of the show included new ways to display and promote existing offerings, along with brand extensions and products designed to make foodservice programs more efficient and clean.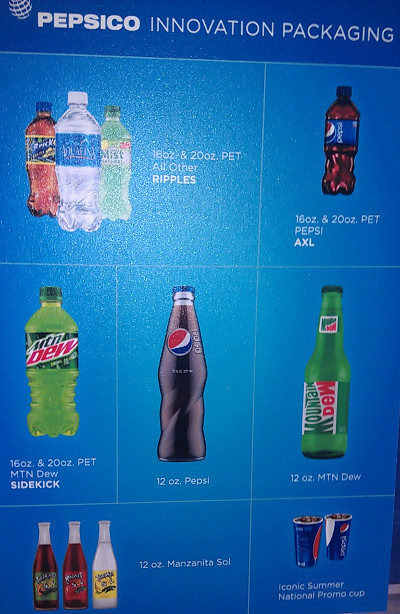 PepsiCo Inc.
Taking place shortly before Memorial Day, the NRA Show marked the beginning of the "Iconic Summer" for PepsiCo, which previewed this upcoming campaign.
Pepsi will offer music fans special access to events such as Beyoncé's The Mrs. Carter World Tour, the MTV Video Music Awards and more. Country star Blake Shelton is partnering with the beverage company and will encourage fan participation through digital and select in-person appearances. Fans will be able to upload their own iconic summer photos to www.pepsi.com/iconicsummermoments.
Additionally, Pepsi previewed a new smart cooler with a programmable LCD videoscreen door and its first changes to bottle packaging in years. Multiple new bottle shapes will be available for Pepsi and Mountain Dew, plus a new fountain cup design will accompany the "Iconic Summer" campaign.
The Coca-Cola Co.
Along with giving showgoers a chance to try its popular Freestyle touchscreen fountain machine, The Coca-Cola Co. promoted a number of emerging brands suitable for convenience stores. In particular, company representatives noted that Honest Tea, a certified organic iced tea, may appeal to health-conscious consumers, while Zico allows retailers to tap into the growing popularity of coconut water.
Samples of the new coffee-flavored Zico Latte, launching in June at select New York City retailers, were available.
Coca-Cola also displayed its suite of operator merchandising tools, including Look of Success, Coke Brands with Meals, and www.cokesolutions.com.
Vitamix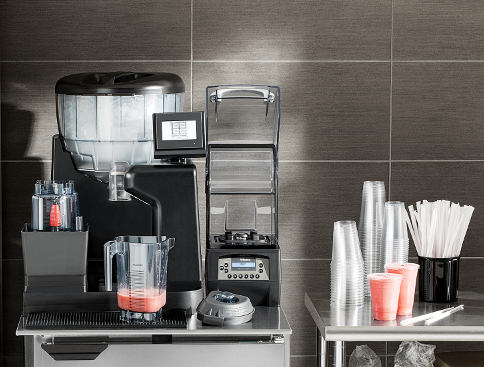 For retailers looking to mix up their frozen beverage offerings, Cleveland-based Vitamix debuted the Modular Blending Station, a fully automated ice, puree and blending system that is designed for high volume and reduced waste.
With consumer interest in smoothies and blended iced drinks on the rise, this new automated system helps reassure customers that they can expect beverage consistency quickly -- at less than 45 seconds per drink, according to company representatives.
C-store operators with limited counter space may especially be interested, as the system takes up less than 30 linear inches and has a scalable design.
NEC Display Solutions
On the retail technology side of the foodservice business, Itasca, Ill.-based NEC Display Solutions showed off a host of digital menu boards in a range of sizes.
Digital menu boards can ease the burden of posting required calorie counts and nutritional information by making changes easier, company representatives said. This kind of signage also allows store operators to post varying menus for different dayparts, and trial new products or promotions without permanently committing.
NEC Display Solutions also presented interactive kiosks for retailers looking to automate their foodservice ordering process.
Georgia-Pacific
At its NRA Show booth, Atlanta-based Georgia-Pacific (GP) featured its new Dixie SmartStock Touchless Cutlery Dispensers for retailers concerned with maintaining hygiene as they move into foodservice. Through the use of sensors, each dispenser knows when to deposit a single knife, fork or spoon so customers don't have to reach into open cutlery bins.
Additionally, GP introduced Bio-Blend cutlery, which is made with an average of 30-percent renewable material. The new cutlery also reduces plastic resin use by approximately 30 percent by weight, compared to medium-weight polystyrene cutlery. When Bio-Blend cutlery is used in a SmartStock dispenser, plastic resin use is reduced by an average of 50 percent, making it a more green solution, according to the company.