06/07/2018
Two Chicago Locations Revealed for Amazon Go Expansion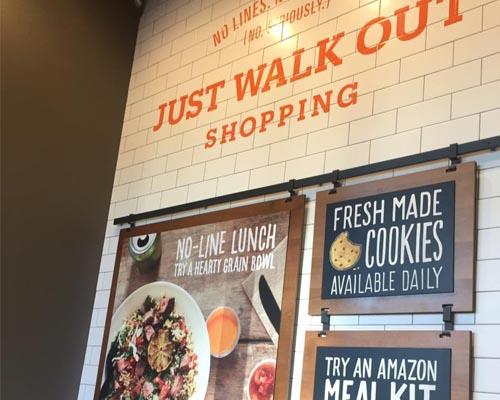 CHICAGO —  Amazon has chosen a pair of promising locations in Chicago for expansion of its cashierless store concept, Amazon Go.
The Seattle-based ecommerce giant confirmed last month that Amazon Go would be making its Chicago debut with two new stores. It's now been revealed that the company has leased spaces in the city's famed Willis Tower and in an office building connected to the Ogilvie Transportation Center, as reported by the Chicago Tribune.
Willis Tower has tens of thousands of office workers and tourists pass through its doors daily, with the expectation of even more foot traffic once Blackstone Group completes its $500-million upgrade to feature new retail and entertainment spaces in the building, according to the Tribune.
Meanwhile, the 40-story office building at 500 W. Madison St. that will house Amazon Go's second Chicago location includes a retail concourse that surrounds Ogilvie's commuter trains. 
Amazon has neither confirmed nor denied the reports about the leased locations for its Chicago Amazon Go expansion. 
As Convenience Store News previously reported, Amazon is also looking to bring its checkout-free Amazon Go store concept to San Francisco, where it's expected to open near the city's Union Square. Los Angeles, too, has been reported as a metropolitan area that can expect an Amazon Go in the near future. 
Amazon Go's flagship 1,800-square-foot store, located at the retailer's Seattle headquarters, opened to the public in January. The store's advanced technology enables customers to grab items off the shelves and walk out without checking out. Customers merely need to scan their phone using the Amazon Go app upon entry, and are charged for the goods picked up during their shopping trip upon exiting.