Wawa to Build New Largest Store in Philadelphia
Get great content like this right in your inbox.
Subscribe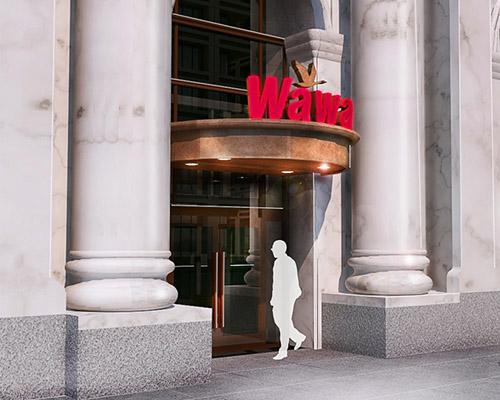 PHILADELPHIA — Wawa Inc. plans to open its biggest convenience store in the country by the end of 2018 in the City of Brotherly Love.
Located across from Philadelphia's Independence Mall inside the Public Ledger building at Sixth and Chestnut streets, the store will occupy 11,300 square feet, reported NBC Philadelphia.
The mega Wawa will be more than 2,000 square feet larger than the convenience retailer's current biggest store in Washington, D.C.
"We want to reach new audiences in every location. In the historic district, large groups can come in and take a moment to enjoy the space," said Lori Bruce, spokeswoman for Wawa. "We are so happy to have it in such an amazing and historic area in Philadelphia. It is going to be one of the best so far."
The store will honor the history of Philadelphia's Old City while offering modern features, including a higher level of sophistication than is found at most Wawa stores, according to the report. A one-of-a-kind mural created by the city's Arts Program will be visible at the entrance, which will be flanked by Couches and café seating.
It will also have large, interactive screens throughout the store.
"As society evolves, we want to evolve with it," Bruce said. "These screens will allow people to open up things like history of Philadelphia, Wawa or community involvement. They will also highlight some fun user-generated content from around the area."
Wawa operates more than 790 c-stores in Pennsylvania, New Jersey, Delaware, Maryland, Virginia, Florida and Washington, D.C.
See illustrations of the new Philadelphia Wawa here.