Wawa Opens First Northeast Florida Store With Dozens More to Come
Get great content like this right in your inbox.
Subscribe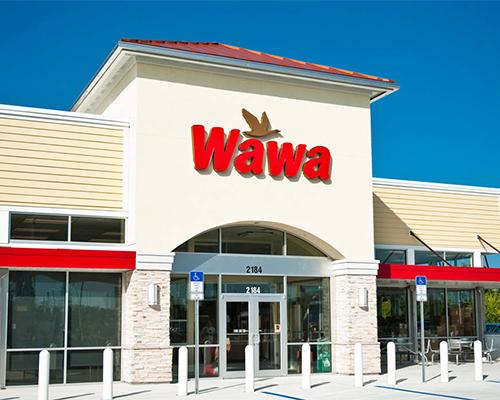 JACKSONVILLE, Fla. — Wawa Inc. officially took up residence in northeast Florida on Dec. 3 when it opened its first two convenience stores in Duval and Clay counties. Dozens more are expected to follow over the next few years.
Company leadership invited guests to attend a tasting one day prior to the stores' first day of operations. Attendees were able to sample Wawa's food, snack and beverage offerings, such as soft pretzels, soup, quesadillas, macaroni and cheese, meatballs, flatbreads, pastries, hot chocolate, smoothies and Wawa's famous hoagies, reported Jax Daily Record.
The first two stores to open, located at 6787 Wilson Blvd. in Jacksonville and 678 Blanding Blvd. in Orange Park, respectively, held opening celebrations on Dec. 13. New Wawa stores will offer free coffee for their first 10 days.
The region's third Wawa, located at 4866 Gate Parkway in Jacksonville, will open Dec. 21.
Wawa's first nine northeast Florida stores will all be located in Duval and Clay counties. St. Johns County and Nassau County may also see new Wawa stores in the future.
"We're keeping an eye on Nassau," said Brian Duke, Wawa regional real estate manager.
In total, Wawa has identified 31 locations in the region, according to the report. The company expects to open six northeast Florida stores in 2018 and three to five annually for several years following, reaching 20 to 25 c-stores.
Wawa first broke ground in Jacksonville in April, as CSNews Online previously reported. A hiring push followed in the form of two jobs fairs to fill approximately 200 positions, including customer service supervisors, night supervisors and customer service associates.
Donna Plant, manager of the Wilson Boulevard Wawa, emphasized the neighborhood hiring, telling the news outlet that 40 of her 46 employees live within a five-minute drive to work.
The new stores offer multiple gas pumps, indoor and outdoor seating for customers and a regular menu, as well as a rotating variety of soups.
The new Florida stores will continue Wawa's strategy of considering itself a food retailer that also sells gasoline, according to Chief Operations Officer Catherine Pulos.
Wawa operates more than 760 convenience stores, 550 offering gasoline, in Pennsylvania, New Jersey, Delaware, Maryland, Virginia and Florida.