What Do Consumers Really Think About E15 Fuel?
Get great content like this right in your inbox.
Subscribe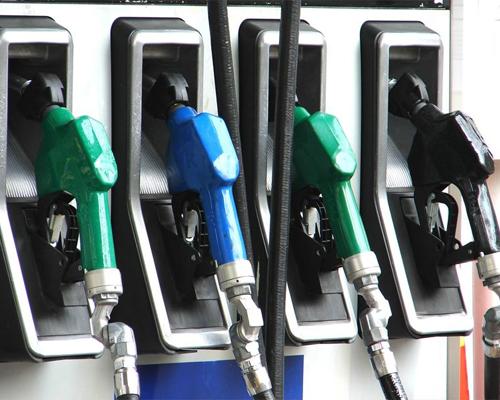 WASHINGTON, D.C. — At the gas pump, consumers are more or less creatures of habit, turning time and time again to whatever fuel they've long used to fill up their vehicles.
Growth Energy, the trade association working to advance pro-biofuel policies and expand consumer access to higher blends of ethanol, recently went to consumers to investigate what really matters to them in a fuel. 
Mike O'Brien, vice president of market development at Growth Energy, shared with Convenience Store News the findings of this consumer research study, the results of which he says can help interested convenience store and fuel retailers market E15 to their customers.
E15 is gasoline blended with 15 percent ethanol, compared to standard fuel that's blended with 10 percent ethanol. The EPA has certified vehicles made in 2001 or newer as E15 compatible.
Washington, D.C.-based Growth Energy aims to accelerate the use of renewable fuels, increase energy security, create jobs and improve the environment by advocating for E15. In order to successfully accomplish these aims, the association needs to understand the consumers they want to buy it, O'Brien explained. 
"Consumers, in general, don't really care about gas, let's be honest. It's not something they lay awake worrying about, 'Gosh, what gas should I use?' So, they kind of prompted [our study] by saying, 'Why should we even care about this?'" he acknowledged.
However, O'Brien pointed out that once consumers are given an answer to their question of "why," they just might care after all. 
In Growth Energy's study — which consisted of a questionnaire, consumer focus groups, and a nationwide survey —  the initial results indicated that 57 percent of consumers would continue to buy regular unleaded gas over E15. But, after learning about the benefits of E15, the new results more or less inverted the initial findings.
Among the factors that appeal to consumers about E15 is that it is an 88 octane fuel, compared to their typical 87 octane fuel.
"We found that consumers kind of like that. As one person put it, 'My Honda Civic isn't going to become a NASCAR race car because I put in 88 octane fuel,' but at the same time, they recognize there's some value to octane and a bigger number is better than a lower number, and it's going to help my car perform how it should perform."
In addition to feeling better about putting a better octane fuel in their cars, consumers are interested in putting a cleaner burning fuel in their cars — not only for the overall health of the environment, but also for the health of their engines.
"When we talk to consumers about how it's a cleaner burning fuel, they kind of did equate it to the environment, but more importantly, they equated it to being better for their engine," revealed O'Brien. "Their thought process is — and there's truth behind it — that if the fuel burns a little cleaner in their car, they're going to have less gunk in the engine, and the engine is going to perform just a little bit better."
Another plus for E15 fuel, at least on paper, is that it costs slightly less than regular gasoline. The problem, however, lies in the perception that the lower cost equals lower quality. Especially for a newer product, the lower price point needs to be explained.
"What we learned is that [the lower price] needs to be put in context. If you lead with the price, and only the price, because it's brand-new, it raises questions in peoples' minds," said O'Brien. "So, the way that we started talking about E15 is that it's a higher octane fuel that's smart for your engine — we don't say good, we don't say better, we just say smart — and it's also Earth-friendly because it burns cleaner, and then we get to those two key points that we're talking about."
O'Brien continued, "From a pricing standpoint, we say, 'And oh by the way, it's a better value than your regular fuel,' and then when they pull up to the dispenser, they'll actually see the price differential and then select. And they feel a lot more comfortable because we're addressing the why E15 is a better choice, but now they see it's a better value, too, and they're more prone to picking that up vs. just pulling up, seeing it's a cheaper fuel and raising all the questions like, 'What's going on here, is it watered down?'"
Armed with more knowledge about E15, 51 percent of the consumers studied said they would buy E15 at the pump, with the percentage of those sticking with their unleaded gas falling to less than 15 percent.
"From a survey standpoint, we know that [education] works well, so now we're in the field trying to present it, communicate it," said O'Brien. "And we're working with a lot of our key retailers on that process."
How retailers present E15 at the pump is vital. Many retailers who are successfully selling E15 denote the fuel at the pump with the color blue. While green might be the obvious choice for environmentally friendly products, diesel has already claimed that color at the pump.
"Blue is a nice color because it's clean water, clean air, all those sorts of things, so people are gravitating toward that," said O'Brien.
At present, 952 fuel retail locations are offering E15 in 29 states —  soon to be 30. Sheetz, Thorntons, Kum & Go, RaceTrac, Casey's and MAPCO are among the retailers selling the fuel in cities such as Houston, Chicago, Dallas, Charlotte, Atlanta and Louisville.
Over the last couple of years, E15 has grown considerably, as it was being sold at just 100 sites in 2015. By year's end, O'Brien believes it will be at 1,000 sites, and at 2,000 sites in 32 states by the end of 2018.
He believes the systematic, quality-focused approach that's being applied across the country will ensure that E15 becomes the standard fuel in only a matter of time.
"Supply chain is complicated. We're taking a quality approach right now in the early stages to get everything set," he said. "Just look at the names that are offering E15, and the quality of those names, and the market impact that these people have. That's the approach that we're taking. And then, you bring in the consumer marketing with it, and that's what we think will drive this into the marketplace, making it the standard fuel down the road, in the next five, six, seven years."