What's on McDonald's New Value Menu?
Get great content like this right in your inbox.
Subscribe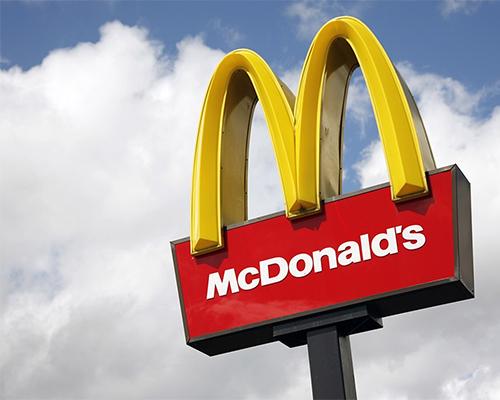 OAK BROOK, Ill. — McDonald's Corp. debuted its new value priced menu on Jan. 4 called the "$1 $2 $3 menu. 
The new menu is a take on its former Dollar Menu, which ended in 2014, reported Business Insider. 
Items on the three-tier menu include a sausage burrito, McChicken, a cheeseburger and beverages of all sizes for $1 each. The Sausage McGriddle, two-piece Buttermilk Crispy Tenders, the Bacon McDouble and small McCafé drinks are available for $2 each, and the Sausage McMuffin with Eggs, new Classic Chicken Sandwich, Triple Cheeseburger and Happy Meals are available for $3 each.
When McDonald's announced the new menu in October 2017, company executives acknowledged that it had been a challenge to attract value-minded customers since it ended the Dollar Menu, as CSNews Online reported.
The fast food giant's move toward value has prompted several competitors to make similar moves, including a revamped $5 footlong deal from Subway that launched Jan. 1; a new Del Taco "Buck and Under" that debuted in December; and Taco Bell's dollar menu expansion that will roll out 20 limited-time offerings for $1 this year along with the 20 permanent $2 items.
"Make no mistake, when the market leader starts to do things really well in different places, it just means you have to be that much more committed to your specific strategy," Taco Bell CEO Brian Niccol told Business Insider. "It's going to be more competitive [when McDonald's rolls out its new value menu], no doubt."
Alongside the menu launch, McDonald's is testing the Archburger at seven restaurants in Oklahoma and Texas. This is a new take on the Arch Deluxe, a pricier burger targeted at more sophisticated customers. However, it failed to find a footing after its 1996 rollout, which was supported by the most expensive promotional campaign in fast food history that cost $150 million to $250 million. It was discontinued in the late 1990s.
The current Archburger pairs fresh beef with Arch Sauce, a combination of mustard and mayonnaise, according to Business Insider.
"We are continuing to raise the bar for our customers with new menu items and ways to experience our brand," said McDonald's representative Becca Hary.
Oak Brook-based McDonald's USA LLC serves more than 25 million customers daily at 14,000 U.S. restaurants.