Why 7-Eleven Is the 2018 Hot Beverages Innovator of the Year
Get great content like this right in your inbox.
Subscribe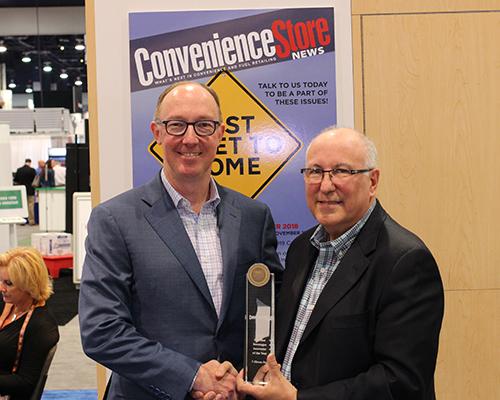 IRVING, Texas — 7-Eleven Inc. has been named the 2018 Hot Beverages Innovator of the Year in Convenience Store News' seventh-annual Foodservice Innovators Awards program.
The Irving, Texas-based operator, franchisor and licensor of more than 67,000 stores in 17 countries, including 11,800 in North America, has been honored twice before in the Foodservice Innovators Awards program, but this is the first time the retailer is being recognized in the hot beverages category.
Previously honored as the Cold & Frozen Beverages Innovator of the Year in 2014 and for the Best Foodservice Limited-Time Offer (LTO) or Promotion in 2016, 7-Eleven this year wins for multiple improvements it has made to its hot coffee program.
The other 2018 Foodservice Innovators Awards honorees are:
Foodservice Innovator of the Year: Rutter's

Prepared Foods Innovator of the Year: Maverik Inc.

Cold & Frozen Beverages Innovator of the Year: Circle K

Best New Foodservice Offering of the Year: BP/ampm

Foodservice Innovator to Watch: Dash In (The Wills Group)
Chosen by the Convenience Store News Foodservice Advisory Council — a panel of foodservice experts from the retailer, supplier, wholesaler, research and consulting fields — winners are recognized for raising the bar on quality, service and innovation in the fast-growing and critically important foodservice category in the convenience channel.
7-Eleven has been adding single-origin, sustainably sourced brews. Late last year, the retailer headed south to the Cajamarca region of Peru for a Rainforest Alliance Certified coffee made with 100-percent Arabic beans. The Rainforest Alliance is an international nonprofit organization that seeks to conserve biodiversity and ensure sustainable livelihoods.
The Peruvian coffee has citrus notes complemented by vanilla, cinnamon and berry undertones. The hand-picked beans are grown in the high Andes Mountains of Peru. They are then authentically roasted to a medium level for a smooth, rich taste.
"Today's coffee-drinkers are more sophisticated and, in addition to wanting a great-tasting cup of coffee, many also are looking for something extra," Raj Kapoor, 7-Eleven's senior vice president of fresh food and proprietary beverages, said at the time of the Peruvian brew's launch. "Millennials, in particular, want coffee crops that are sustainably grown, sourced directly from small farms, and made from single-origin beans rather than blends."
Prior to introducing the Peruvian brew, 7-Eleven featured LTOs of single-sourced coffee from Matagalpa, Nicaragua and Chiapas, Mexico. In addition, the retailer's popular 100-percent Colombian coffee is now made with Rainforest Alliance Certified single-origin beans.
What's more, in April of this year, 7-Eleven went to Africa to source the first limited-time coffee available under its new Seven Reserve brand of fresh-brewed premium coffees. The Seven Reserve Africa Blend is a 50-50 combination of 100-percent Rainforest Alliance Certified Arabica beans cultivated on small farms in Ethiopia and Rwanda.
Foodservice Advisory Council members were impressed with how 7-Eleven is introducing all these new coffees from exotic locales known for producing fine coffee. They also gave credit to 7-Eleven for working with Conservation International to set measurable corporate social responsibility (CSR) goals to reduce its environmental footprint. As part of its CSR objectives, 7-Eleven says it will continue to seek out responsibly sourced coffees, and other products and packaging with less environmental impact.