Why Are So Many C-store Chains Installing Electric Vehicle Chargers?
Get great content like this right in your inbox.
Subscribe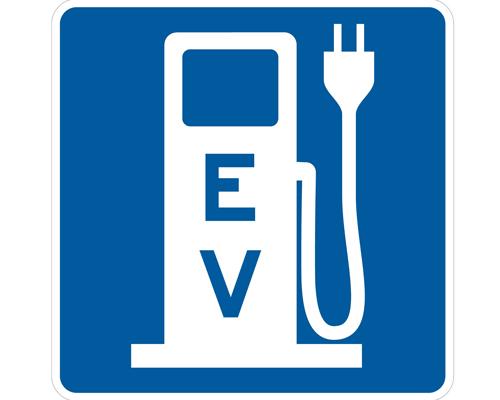 NATIONAL REPORT — It's widely agreed upon that it will be several years before electric vehicles (EVs) impact the U.S. fueling market. Projections show electric vehicles will represent only 5 percent of new car sales by 2025.
So then, why are so many leading convenience store chains, including Sheetz Inc., Maverik Inc., QuickChek Corp. and Alimentation Couche-Tard Inc., installing EV chargers now?
The answer boils down to incentives — financial incentives, in particular.
Many organizations, from car companies to energy companies, are incentivizing convenience and fuel retailers to install electric vehicle charging stations as part of their facilities.
The biggest is Volkswagen, which has to invest $2 billion in electric vehicle infrastructure in the United States as part of a court settlement with the California Air Resources Board and the Environmental Protection Agency for its "DieselGate" scandal.
Volkswagen has created a subsidiary called "Electrify America," and opened its first fast-charging stations in the Washington, D.C., area in July 2017. It then began plans for a national rollout, with the first phase including 50 new and upgraded 50kW dual-standard fast chargers at retail locations in 10 major metro markets across the country, including Boston, Chicago, Denver, Houston, Miami, New York, Philadelphia, Portland, Ore., Seattle and Washington, D.C.
OnCue Express, based in Stillwater, Okla., and operating 75 locations, partnered with Oklahoma Gas and Electric to install Level 3 electric charging stations at two of its interstate locations in Oklahoma. However, the chain is open to installing more if incentives are involved.
"There are talks about adding more sites and with the Volkswagen settlement, there will be dollars assigned to EV charging and infrastructure," Scott Minton, director of business development for OnCue told Convenience Store News. "I don't think we will add more without some type of incentive because there is not enough usage yet to justify putting more in at our cost."
John Eichberger, executive director of the Fuels Institute, a nonprofit organization dedicated to evaluating issues affecting the vehicles and fuels markets, said convenience store operators need to check what the EV penetration is in their market to know if it's worth the investment, or if there is an ability to partner with someone to install them for free.
Stores in Palo Alto, Calif., where Tesla Motors is headquartered, would find more of a benefit in doing a conversion now, compared to those in Indianapolis or Kansas City, according to Eichberger.
"Nationwide, on average, I don't see an [EV] impact on gasoline sales until 2030, but some will feel it sooner," he said. "In the early stages, charging at a city market is not going to happen often, but if a store is on an interstate, there will be more customers because most will charge at home and then need access to charging while they drive longer distances."
The Fuels Institute is currently working on research to be released this year that anticipates the penetration of EVs in five markets, including San Francisco and Atlanta, to see what consumer behavior will look like and what infrastructure will be needed.
"Conversion is going to take time, so c-stores have time to make adjustments and capitalize on the partnerships to reduce the cost," Eichberger said.
Check out the April 2018 issue of Convenience Store News for more on electric vehicle charging and our in-depth report on "The Future of Fuel Retailing.