Why BP/ampm Is the 2018 Best New Foodservice Offering of the Year Winner
Get great content like this right in your inbox.
Subscribe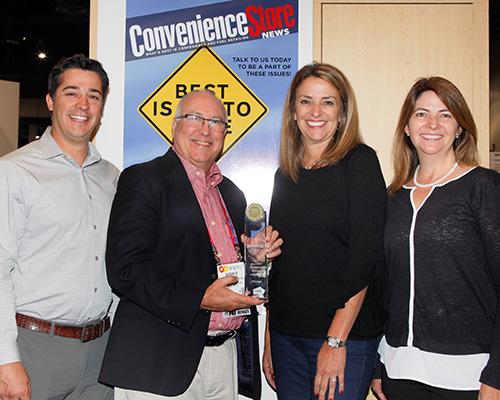 LA PALMA, Calif. — BP/ampm was chosen the 2018 Best New Foodservice Offering of the Year winner in Convenience Store News' seventh-annual Foodservice Innovators Awards program.
This is the first time in the Foodservice Innovators Awards winners' circle for BP/ampm, which appears to be challenging the industry maxim that all the best prepared food retailers in the convenience store industry are located in the Mid-Atlantic states.
Based in La Palma and operating approximately 1,000 franchised c-store locations, mostly in five western states, BP/ampm last year revitalized its food offer to make it fresh and relevant, as part of its overall Project Mojo initiative. Included in Project Mojo is a new coffee program and a new fresh food program, which caught the attention of our judges.
The other 2018 Foodservice Innovators Awards honorees are:
Foodservice Innovator of the Year: Rutter's

Prepared Foods Innovator of the Year: Maverik Inc.

Hot Beverages Innovator of the Year: 7-Eleven Inc.

Cold & Frozen Beverages Innovator of the Year: Circle K

Foodservice Innovator to Watch: Dash In (The Wills Group)
Chosen by the Convenience Store News Foodservice Advisory Council — a panel of foodservice experts from the retailer, supplier, wholesaler, research and consulting fields — winners are recognized for raising the bar on quality, service and innovation in the fast-growing and critically important foodservice category in the convenience channel.
"Foodservice is a growing category, as we see more and more 'always on the go' customers looking for a variety of options for different meal occasions, delivered in a fast and easy way," said Chief Operating Officer Donna Sanker, explaining why ampm is dialing up its offer, making it current, fresh and aligned with current customer trends.
While last year's Project Mojo elevated ampm's food and beverage program, Sanker noted that "foodservice has always been important to ampm. We have a long history with our food and beverage offers and regularly introduce new products with great quality and value. As consumer needs evolve, so are our offerings and products," she said. "While the foodservice category performs well for ampm, we have opportunities to grow and enhance our foodservice offers for our time- and convenience-starved customers."
The success of ampm's refreshing of its food and beverage offerings is the result of listening to consumers and keeping the offers relevant. "We see younger consumers looking for new coffee offers and healthier, more balanced meal options," said Sanker. As a result, ampm launched a new fresh food offer with high-quality ingredients that is delivered fresh and produced locally.
"We also made changes to our hero products and listened to consumers that want cleaner ingredients," said Sanker. Burgers, for example, are 100 percent beef with no fillers. The retailer also just launched breakfast sandwich options with cage-free eggs, and its famous ampm cookies are made with real butter and baked fresh in-store daily.
The retailer is upgrading its coffee equipment, too, for a higher-quality and more consistent brewing experience. "Finally, we are introducing 100 percent organic, single-origin Colombian coffee, and we have more news in store for our customers," she added.
And the retailer is not done yet. "The menu is ever-evolving without diverting from our core offer. We are constantly scanning the food landscape to keep up with consumer eating occasions and evolving palates in an effort to stay relevant to existing and new customers," said Sanker.
Fresh food has the ability to attract new customers and Convenience Store News' judges feel ampm is on the right track to improving consumer perceptions about "gas station food."