08/21/2018
Zippin Opens San Francisco Concept Store Showcasing New Frictionless Shopping Technology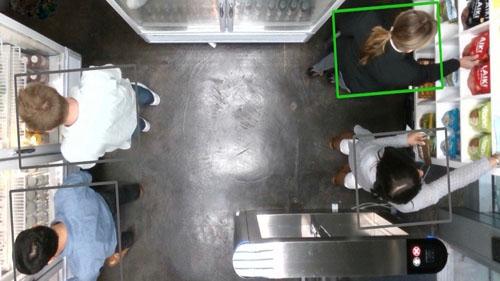 SAN FRANCISCO — Frictionless technology at retail is gaining traction.
This week, San Francisco-based technology start-up Zippin launched its next-generation, checkout-free software platform for retailers.
Coinciding with the launch was the opening of a concept store in San Francisco's SOMA neighborhood featuring Zippin's automated shopping technology in a real-life retail environment. Zippin is currently offering access to the store through private invitation. The store will be open to the public for limited hours during the week beginning in mid-September.
According to Zippin, U.S. consumers spend nearly 37 billion hours a year standing in line, with a significant portion of that time waiting in retail checkout lines.
"Despite the popularity of shopping online, brick and mortar retail still accounts for more than 90 percent of all purchases made in the U.S. With Zippin, traditional retailers can now compete against e-commerce companies, which until now have had the advantage of leveraging a host of key data about their customers," Motukuri added.
To allow retailers to get consumers in and out of the store quickly, the company's patent-pending approach uses AI, machine learning and visual cognition technology to create the best consumer experience.
"Consumer frustration with checkout lines is driving a tidal wave of demand among retailers and real estate owners keen to provide a frictionless retail experience," said Zippin CEO Krishna Motukuri. "With annual sales of grocery stores, convenience stores and quick-serve restaurants totaling nearly $1.6 trillion in the U.S. alone, we believe there is a sizeable market opportunity for us to pursue."
Zippin's ecosystem integrates its proprietary software with readily available hardware, and uses a combination of overhead cameras and smart shelf sensors for accuracy.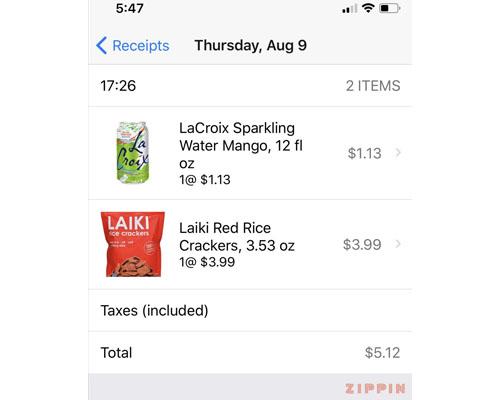 How it Works
According to Zippin, consumers need to download the Zippin app and connect their preferred payment method to the app. The app contains their store "key" or QR code which can be scanned to gain entry to a shop.
Overhead cameras then follow customers' movements as they move around the store — without using face recognition. Cameras and smart shelf sensors track when and which products are picked up or put back. Combining these two inputs allows Zippin to place the right items in the right shoppers' virtual carts, the company explained.
Upon leaving the store, customers receive a receipt detailing their charges.