7-Eleven Begins Test of Nearly 100 Better-for-You Foods & Beverages
Get great content like this right in your inbox.
Subscribe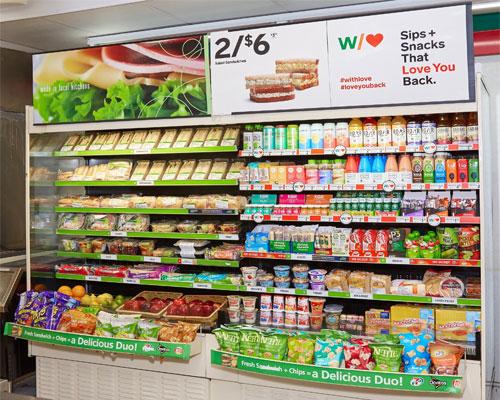 IRVING, Texas — 7-Eleven Inc. is launching a new wave of food and beverages in 125 Los Angeles-area stores from an exclusive list of breakout brands.
Nearly 100 new better-for-you items were hand-selected by the convenience store retailer from 31 up-and-coming companies for the test.
The special product assortment includes options for power-snackers, restricted diet-followers and anyone looking for ways to incorporate more functional, better-for-you sips and snacks to keep them fueled while on-the-go, according to 7-Eleven. Available options span keto, paleo, vegan, organic, high-protein, low-glycemic, gluten-free, nutrient-dense, plant-based and cold-pressed.
"When our emerging brands team created this unique product assortment in collaboration with our category managers, the goal was to give customers drinks and snacks that they might not expect to find at a 7-Eleven store," said 7-Eleven Vice President of New Business Development Chris Harkness. "Customers are demanding healthier options, and we know LA customers are leading the country in health and wellness trends, always willing to try the newest and most innovative products and services. In the past, 7-Eleven's LA stores have shown great success with food and beverages on the leading edge of these trends."
The selection of prospective breakout brands was curated from hundreds hoping to get a foot in the door with the world's largest convenience retailer. Last fall, 7-Eleven invited companies to showcase their products at its first "Next Up" emerging brands showcase held at its Store Support Center in Irving, as Convenience Store News previously reported.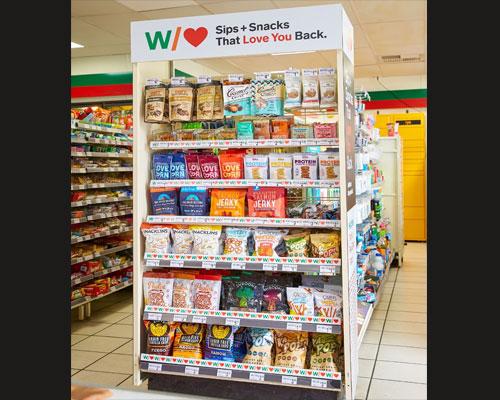 More than 300 up-and-coming brands applied to participate in the retailer's inaugural "Next Up" event last fall, with 70 companies invited to participate. The "show-and-taste" event provided the selected businesses an opportunity to present products in an expo-like setting and participate in merchandising, logistics and operations workshops with 7-Eleven leaders.
More than 1,000 7-Eleven employees and Dallas-area franchisees sampled their way through the event and voted on their favorites. The merchandising and emerging brands teams then decided to launch the LA test in 2019 based on the success of Next Up.
"We don't want small and emerging vendors to be intimidated by 7-Eleven's size," Harkness said. "7-Eleven is always on the lookout for innovative companies who have a fresh take on a product, a healthier alternative or a unique flavor that might become the next big food trend. We are eager to see how these brands perform on our shelves and look forward to hearing directly from customers about these new items in the assortment."
Click here for a list of some of the options that can be found on end-aisle displays and inside the open-air cold case.
Based in Irving, 7-Eleven operates, franchises and/or licenses more than 68,000 stores in 17 countries, including 11,800 in North America.